Tours
Fully A/C Private Transport
Comfortable Accommodation
Airport Pick Up and Drop Off
Truly Authentic Tour Experience
Highly Personalized Service
Saman Villas Bentota, Sri Lanka.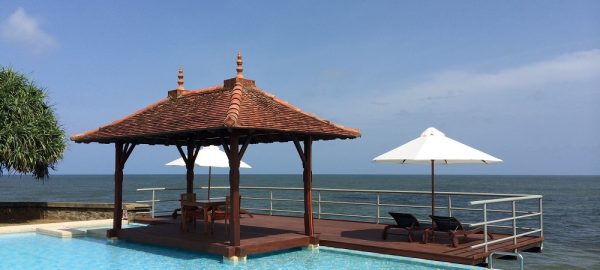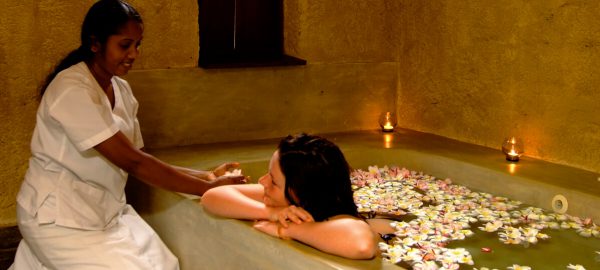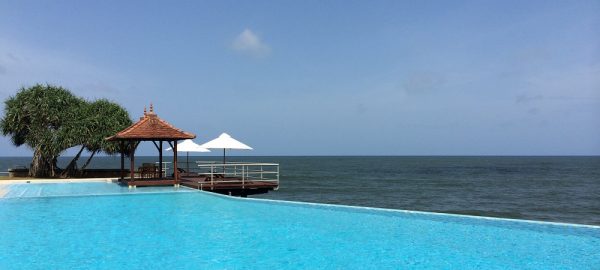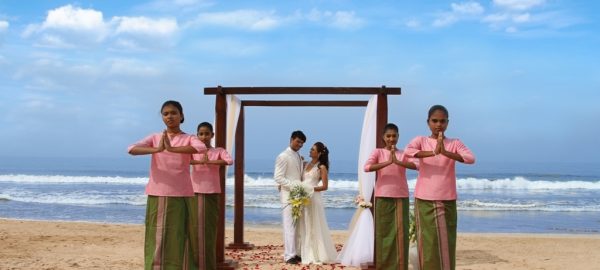 Saman Villas, is an exquisite super luxury boutique hotel, situated in Bentota, in the South west coast of Sri Lanka. Famed for its pristine beaches and spectacular sunsets, it is one of the most sought after romantic retreats for honeymooners and a popular venue for Sri Lankan styled wedding ceremonies. The deluxe suites, with spectacular views of the Indian Ocean, are tastefully furnished and fitted with state of the art amenities and private plunge pools, for maximum privacy, comfort and luxury. The fine dining options on offer and the finesse of Spa treatments at the "Sahana Spa" will add value to its quality and excellence, far exceeding the expectations of the valued guests.
Jungle Beach Resort Sri Lanka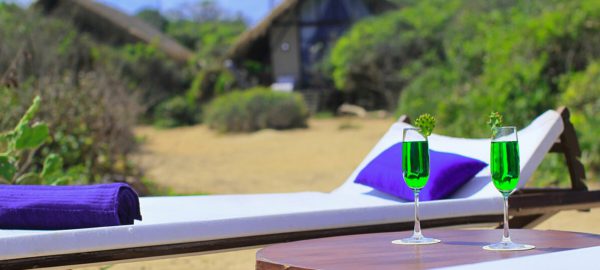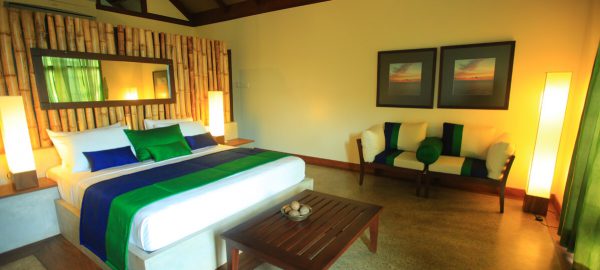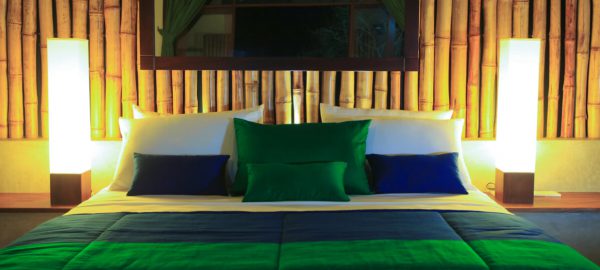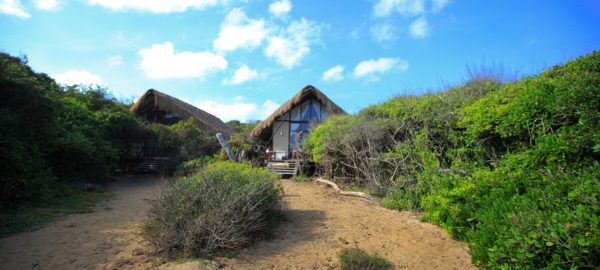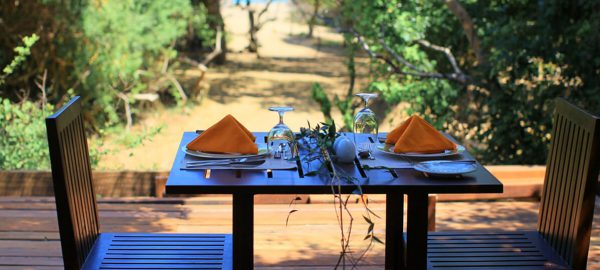 Jungle Beach Resort, Kuchchaveli Trincomalee, is virtually an Eco type luxury boutique hotel, of the Uga Escapes group, located in a remote location in the east coast of Sri Lanka. The hotel features three types of room options with direct views of either the beach, lagoon or jungle. All the rooms are tastefully designed and fitted with all modern amenities, to provide maximum comfort and luxury. The resort features an array of culinary delicasies while the luxury spa with a range of beauty treatments enhances the quality and overall excellence of the hotel while it serves as a perfect base for those who wish to explore the Trincomalee city apart from enjoying water based adventure activities.
Uga Bay Resort Passekudah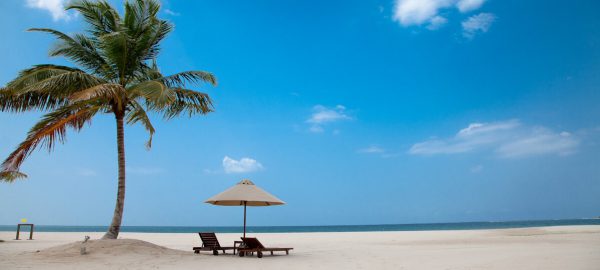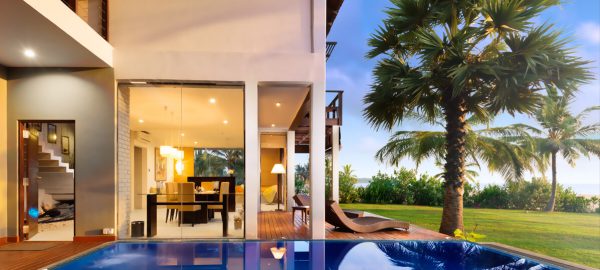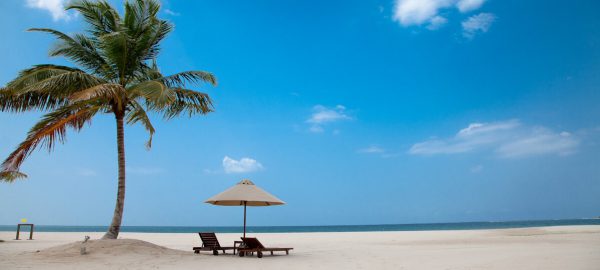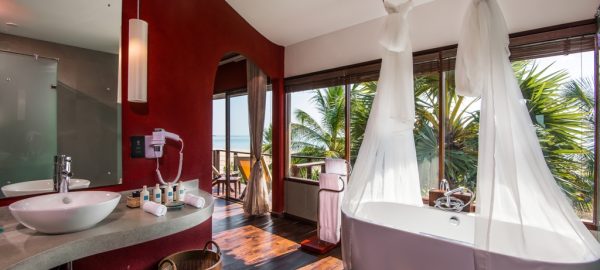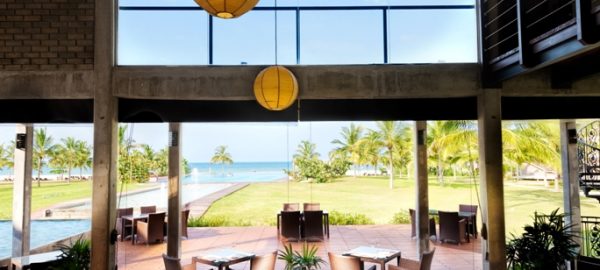 Uga Bay Resort of Uga Escapes is a luxury beach resort hotel located notably in one of the finest beaches in Sri Lanka, Passekudah. The resort has on offer four different types of accomodation, to suit individual guest preferences. Upstair rooms with balcony offer heightened views whilst the ground floor rooms have direct access to the beach. The upgraded Bay suite offers 24 hour room service with private plunge pools whilst the Beach Villa features additional facilities. As for dining options, the guests can savour a range of culinary delicasies based on Sri Lankan or Asian flavours. One of the salient features of this resort is the underground Spa, with stunning views of the sea.
Maalu Maalu Resort & Spa Passekudah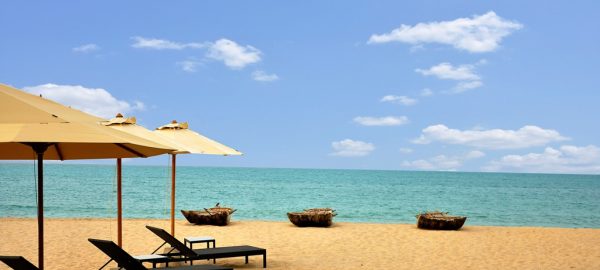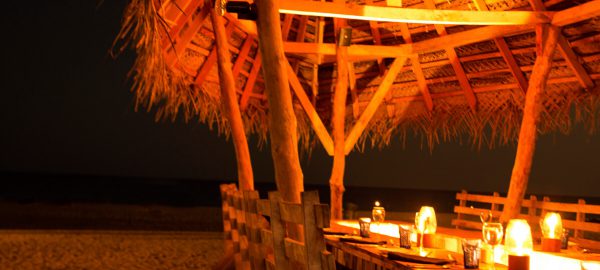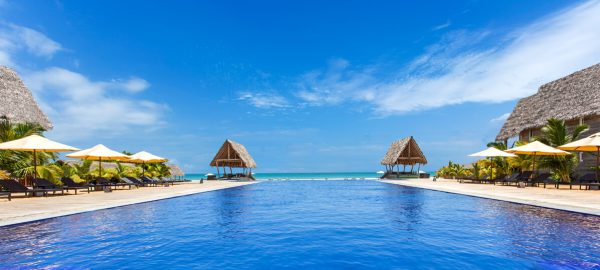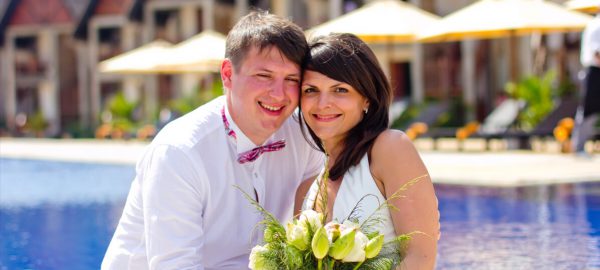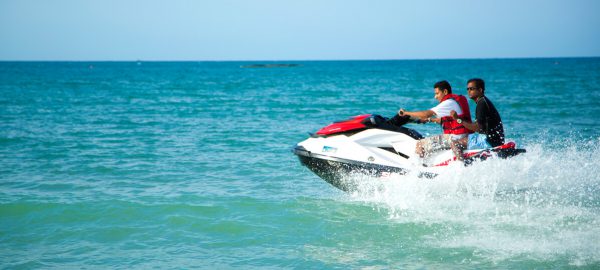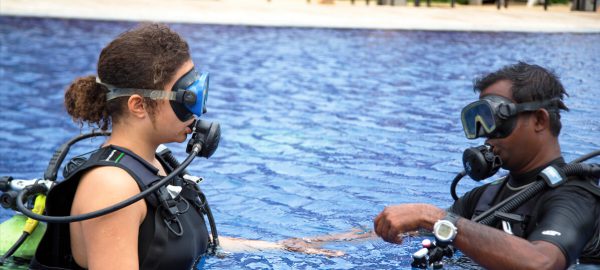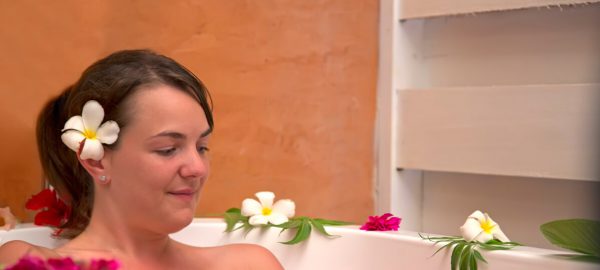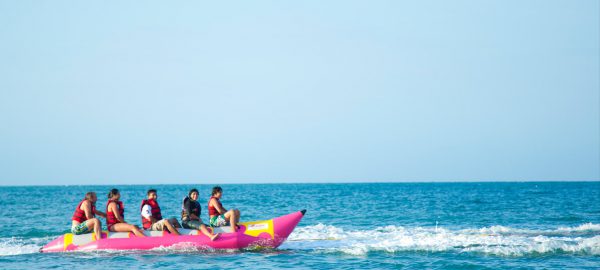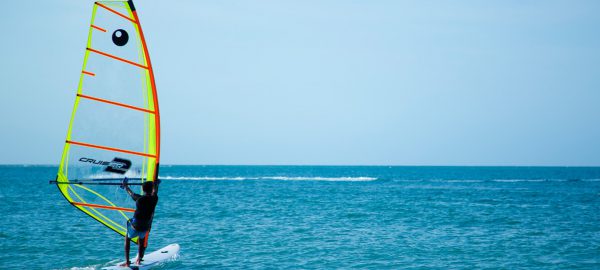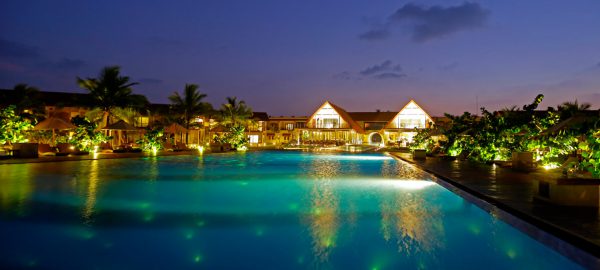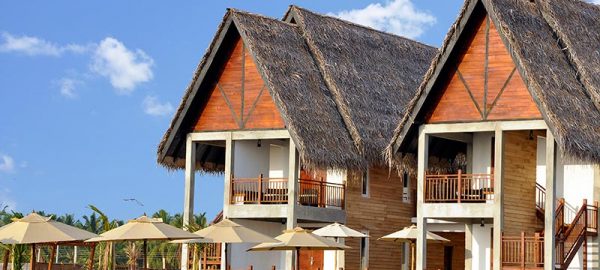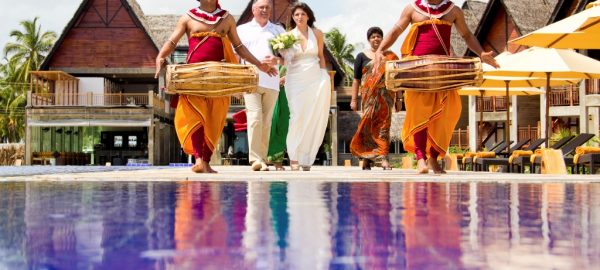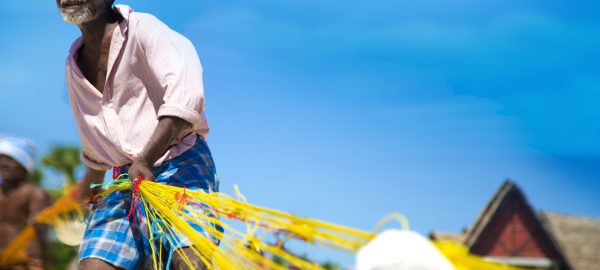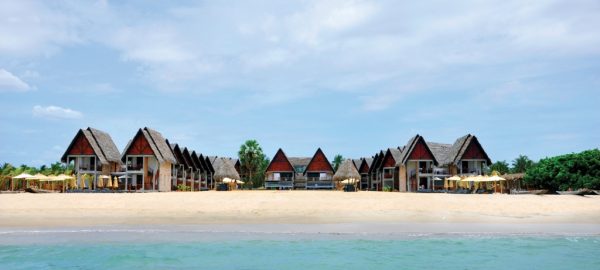 Maalu Maalu Resort & Spa is one of the luxurous boutique hotels, located in a stretch of unspoilt beach in Passikudah, in the east coast of Sri Lanka. One of the salient features of this resort are the wooden chalets, with polished wooden floors and cadjan roofs,  featuring the model of a local fishing village, the 'Waadiya'. The rooms are tastefully furnished and fitted with all modern amenities for maximum comfort and luxury. Dining options include an array of culinary dishes, to savour the varied palates. The hotels luxury spa offers a range of holistic ayurvedha and beauty treatments whilst the guests have the option of enjoying a host of outdoor water based adventure activities. The resort is also a popular venue for wedding ceremonies and other important events.
Colombo Court Hotel & Spa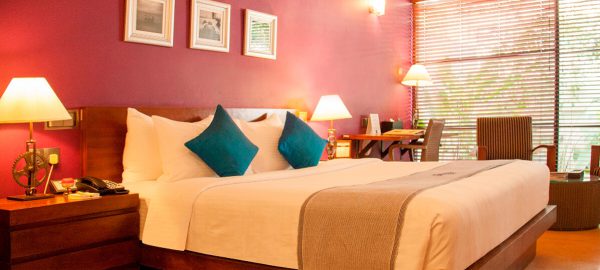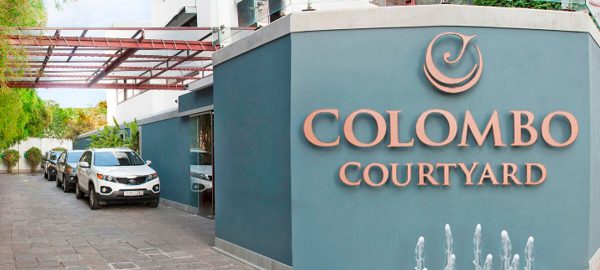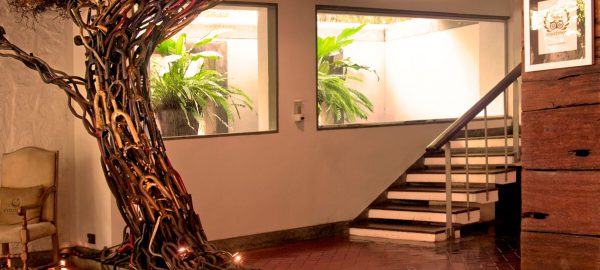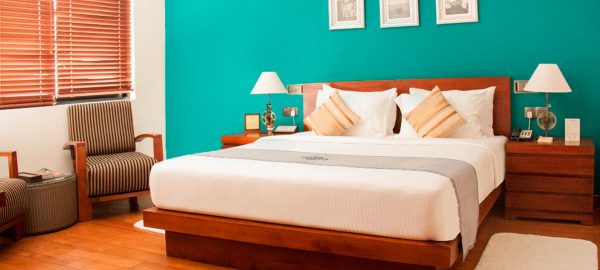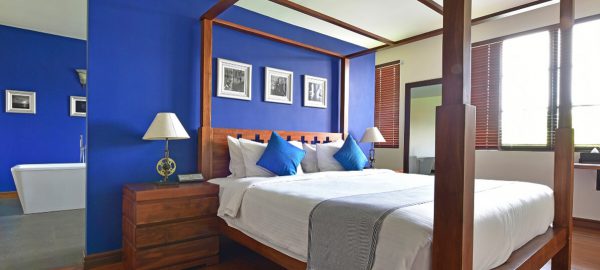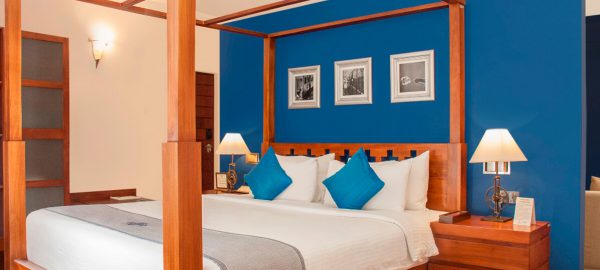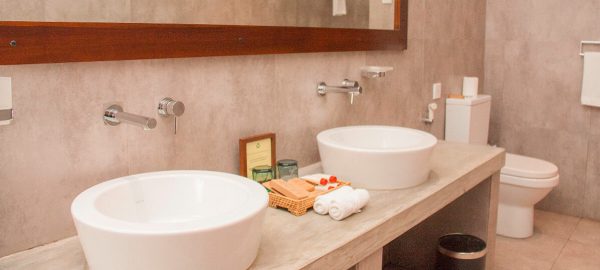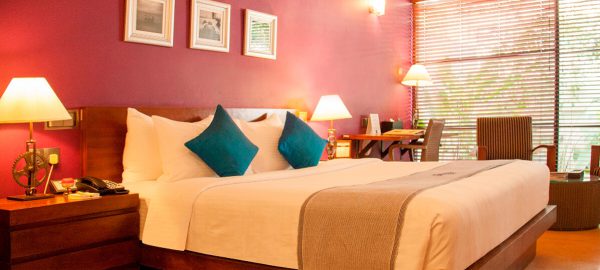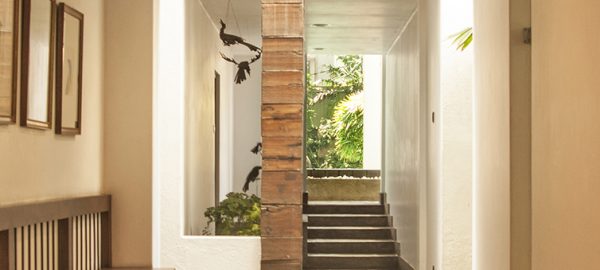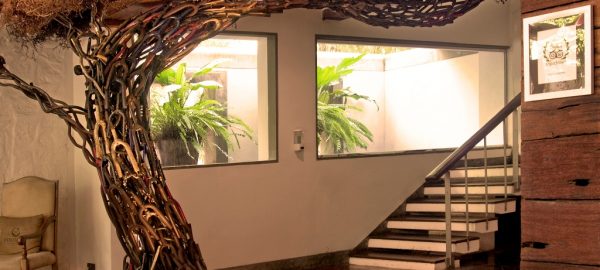 Colombo Court Hotel and Spa is an Eco friendly boutique hotel considered South Asia's first carbon neutral® city hotel, located in the heart of Colombo. This Urban hotel has an Italian bistro, modern restaurant with rooftop terrace, cocktail bar, outdoor pool with jacuzzi and plunge pool, individually designed suites and luxury Rooms with accents feature free Wi-Fi, flat screen TV, minibar and tea/coffee making facility. Upgraded suites provide 4 – poster beds, iMac computers with Cappuccino and Espresso machines.
Elephant Corridor Sigiriya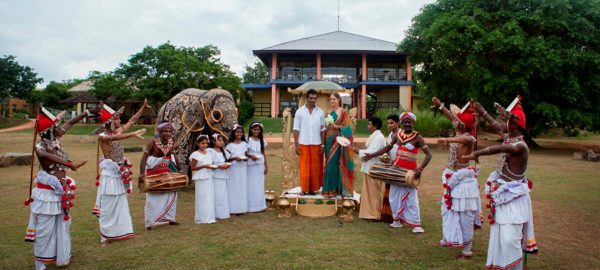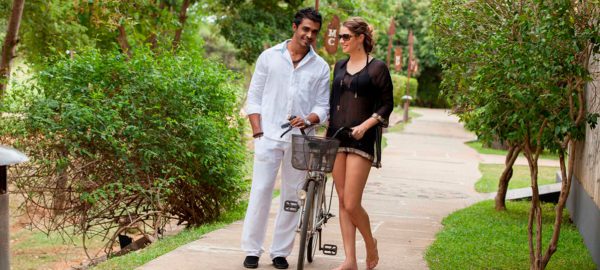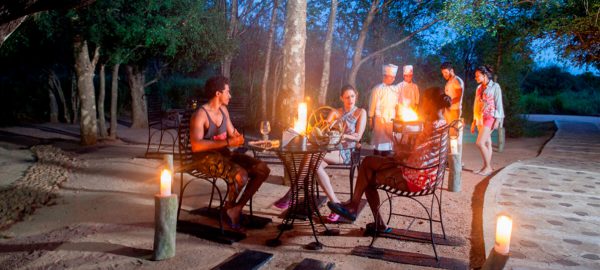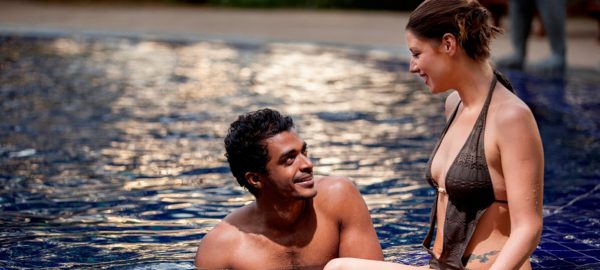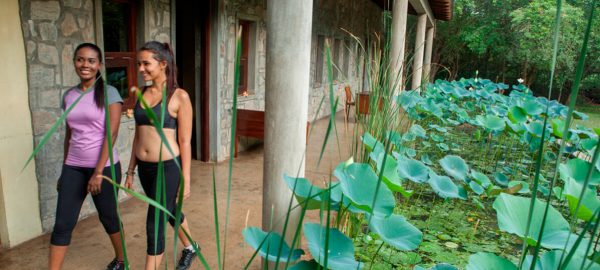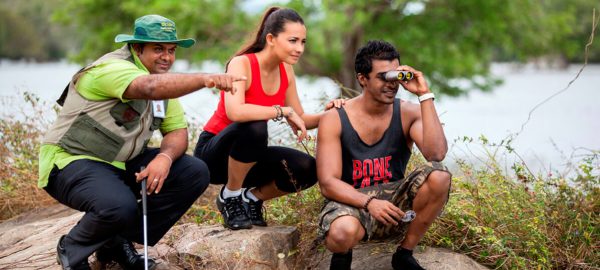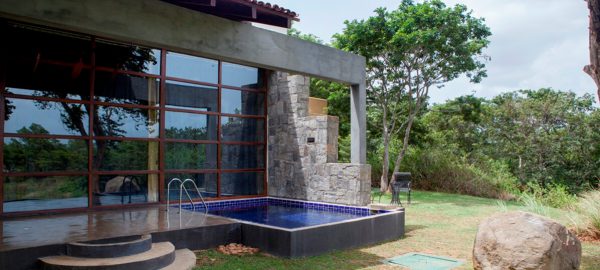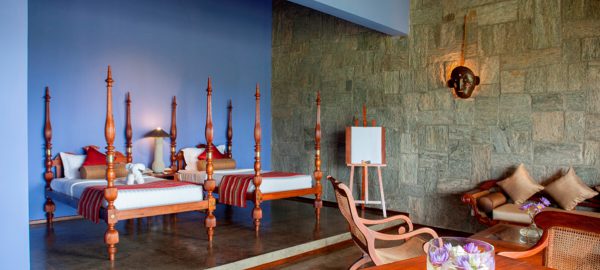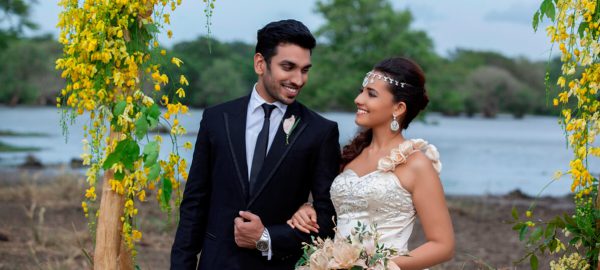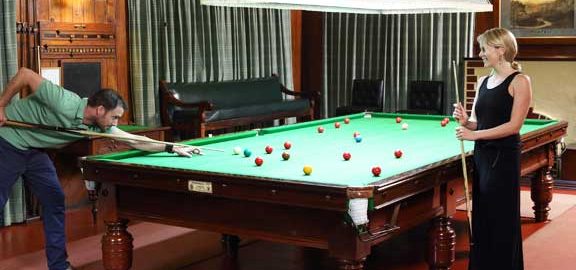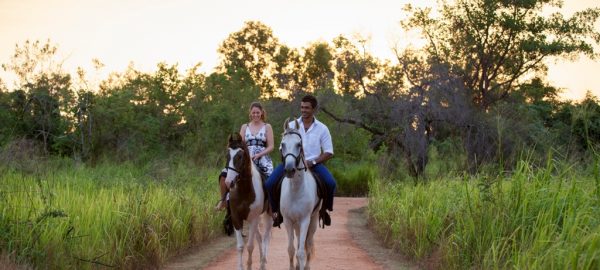 The Elephant Corridor hotel Sigiriya, prides itself as the first luxury boutique hotel ever, built in Sri Lanka, set in 80 hectares of lush grounds with well laid garden, close to the world famed Sigiriya rock fortress. The suite rooms are tastefully furnished with all modern amenities and private plunge pool for maximum privacy, comfort and luxury. It features a romantic suite named the "Lover's escape" which is ideally suited for honeymooners. The guests could indulge in some soothing ayurveda treatment to rejuvenate the mind, body and soul, in the privacy of their own rooms or at the resort's OM wellness Spa. The hotel is situated in jungle like surroundings creating, a wild rustic atmosphere of peace and tranquility making it a haven for relaxation and unwind.
Forest Rock Garden Resort Anuradhapura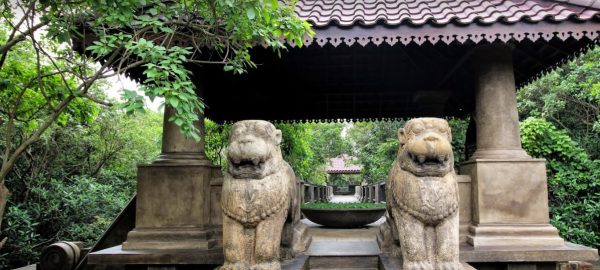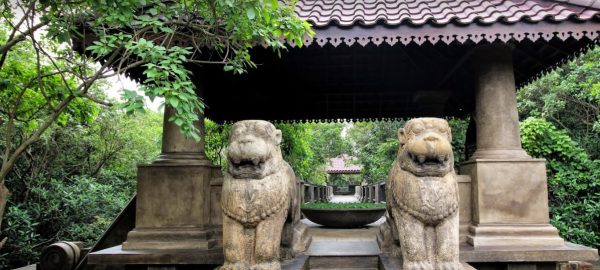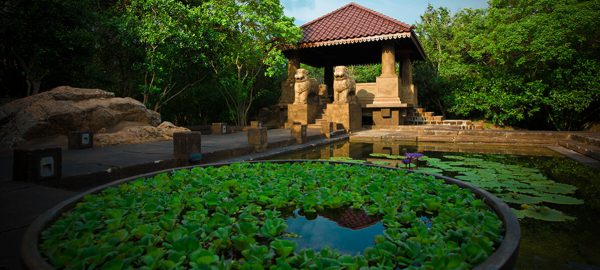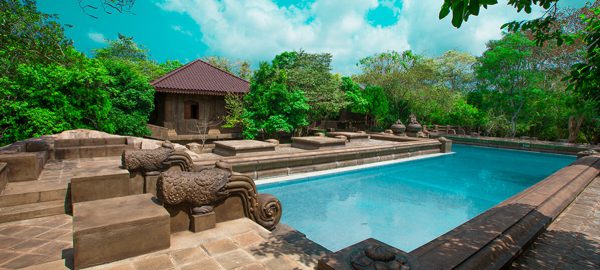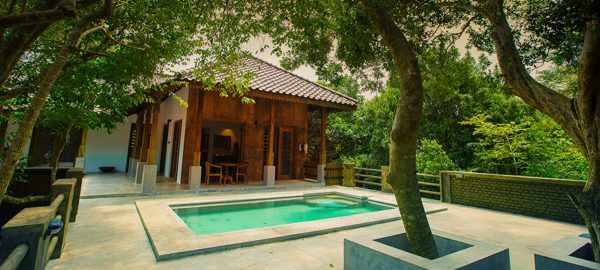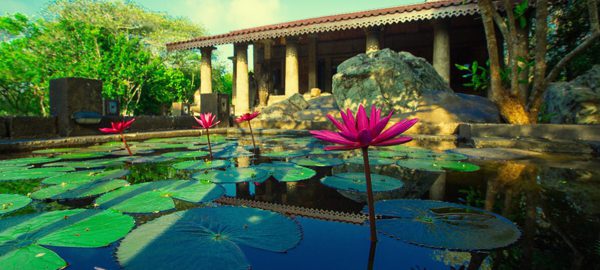 The Forest Garden Resort, located close to Anuradhapura, can be categorized as the latest addition to one of the most eco friendly luxury hotels in  the North Central province of Sri Lanka, with state of the art modern amenities. The rooms are carefully designed to offer absolute privacy, relaxation in a tranquil location, built on 20 foot elevated concrete pillars connected via walkaways to other public areas, in order to protect and retain the original status of the green environment around the hotel. Some of the structures in and around the hotel symbolises the rich culture and heritage that existed in Anuradhapura, the 1st capital of ancient Sri Lanka, and a UNESCO world heritage site.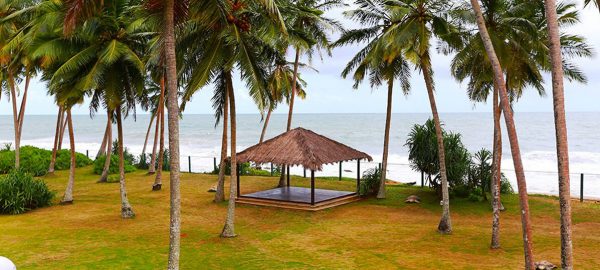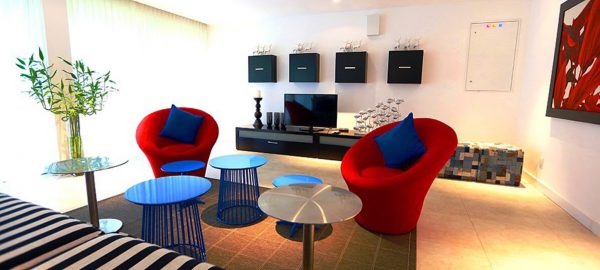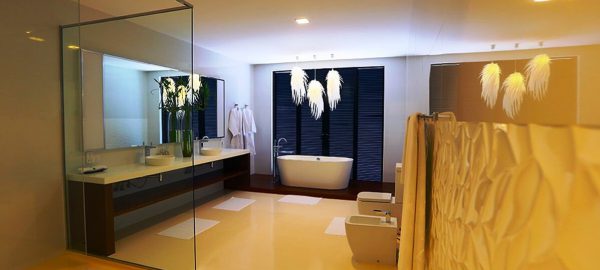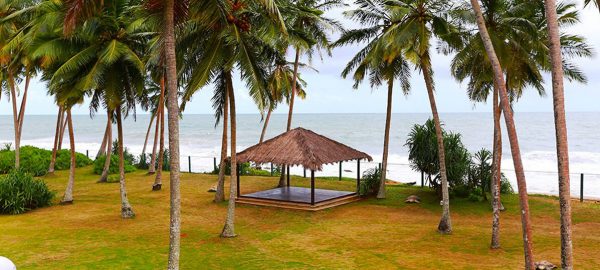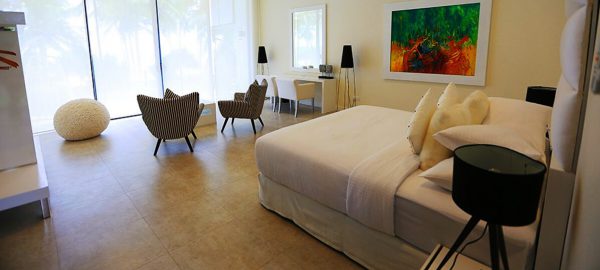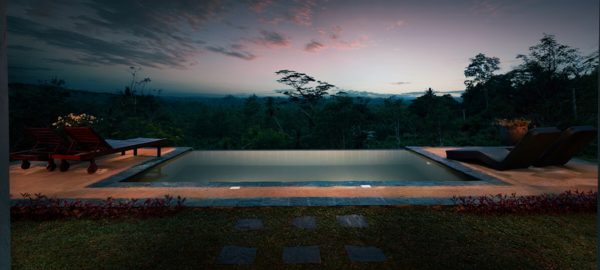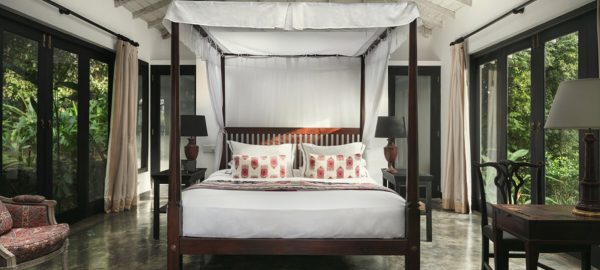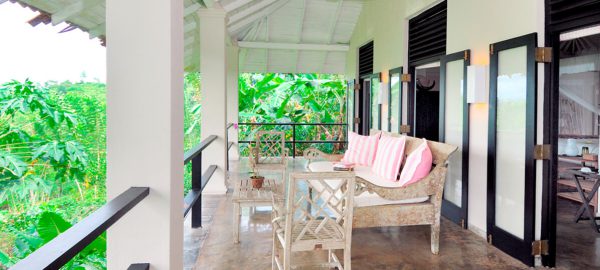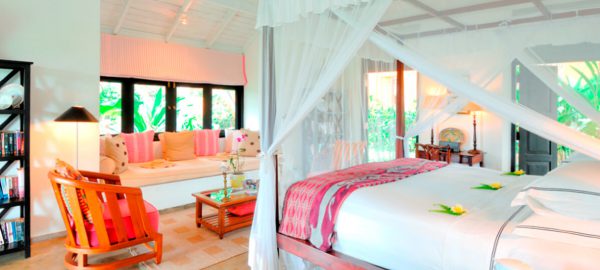 KK Beach Resort located 12 Km from Galle on the West side of Habaraduwa, opened in mid December 2016.. It is a contemporary and stylish beachfront boutique hotel with six stunning suites, overlooking the Indian Ocean.
Having built up an International reputation at the award winning Kahanda Kanda, the owner, George Cooper, has turned his attention to the stunning Sri Lankan coastline. He identified the need for a chic but affordable beachfront hotel, which offers delicious food, as well as superbly comfortable accommodation.
Hunas Falls Hotel by Amaya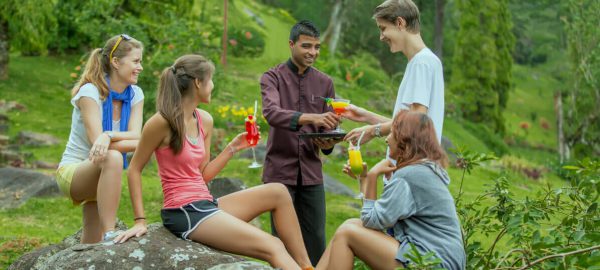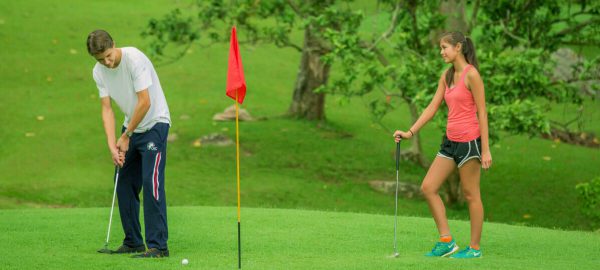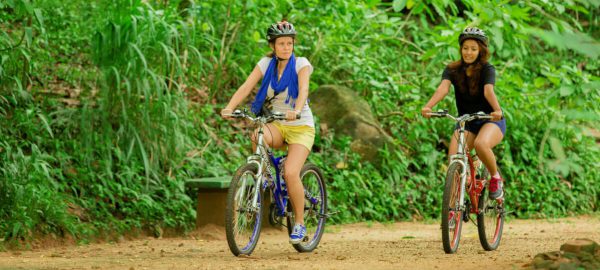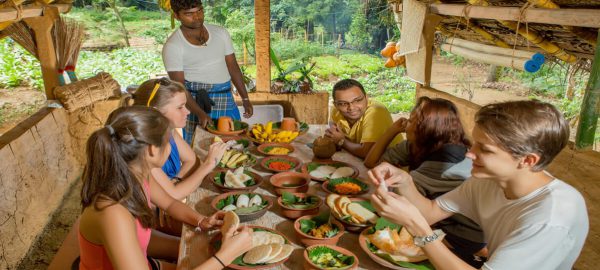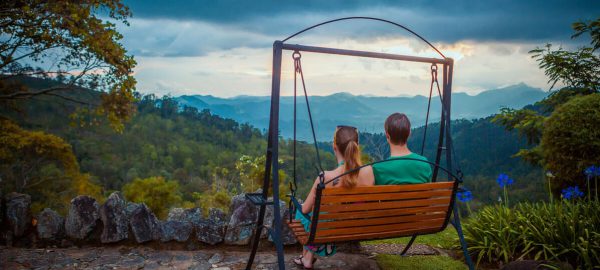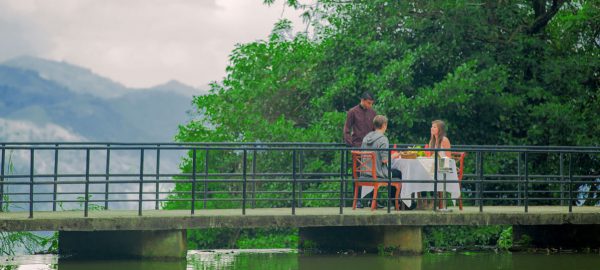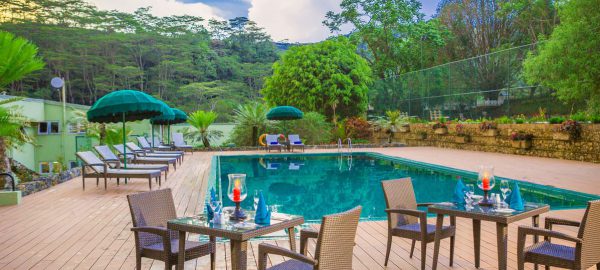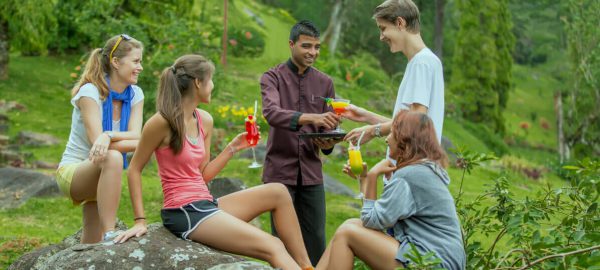 Hunas Falls hotel by Amaya is one of the most scenic and romantic honeymoon hotel, ideally located in Hunnasgiriya, close to the hill  capital, Kandy. All the rooms and deluxe suites are elegantly designed and furnished with antiques and wooden furniture, fitted with ultra modern amenities, offers the tranquility and ambiance to soothe the mind and soul. The rooms offer breathtaking views of the Hunnasgiriya and Knuckles mountains surrounded by the greenery and natural waterfall, make this hotel a paradise on earth and one of the most sought after locations in Sri Lanka.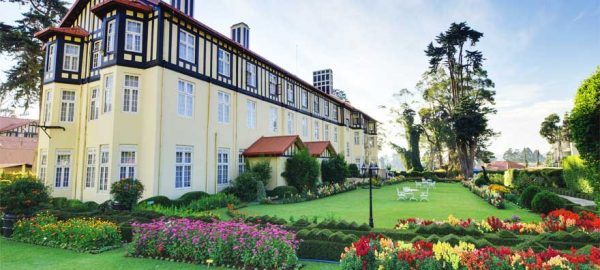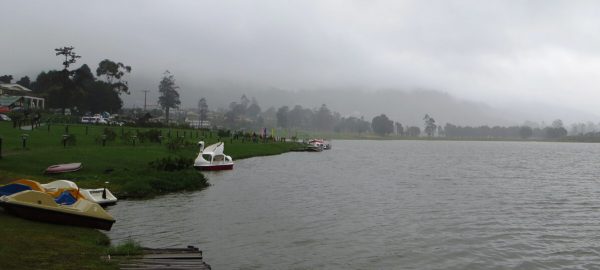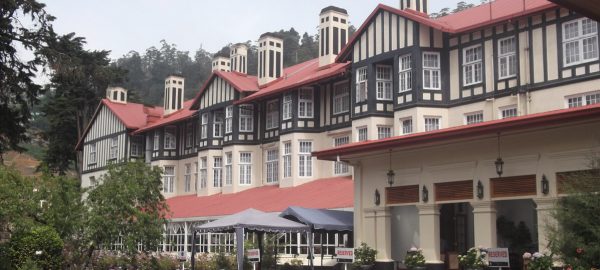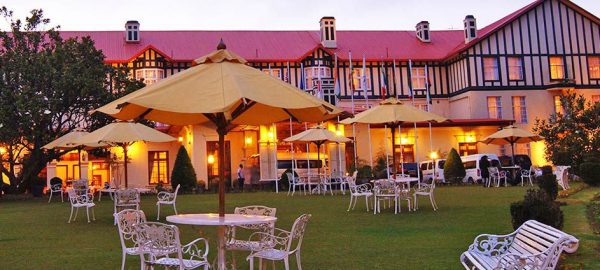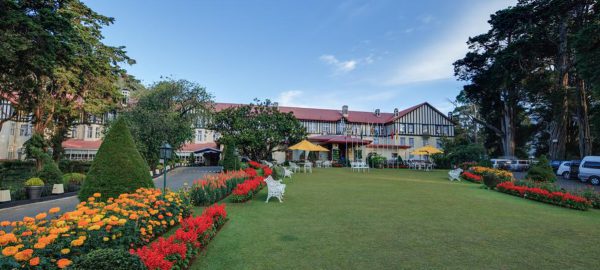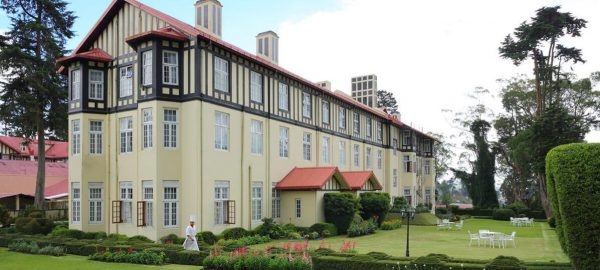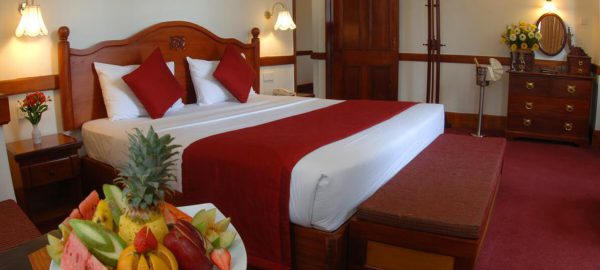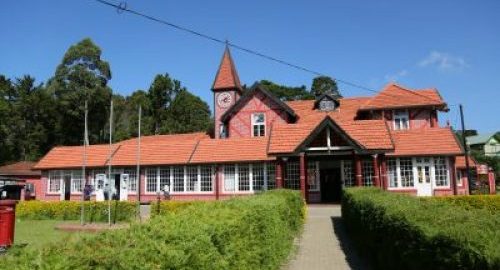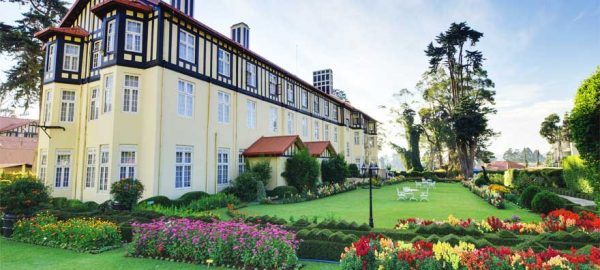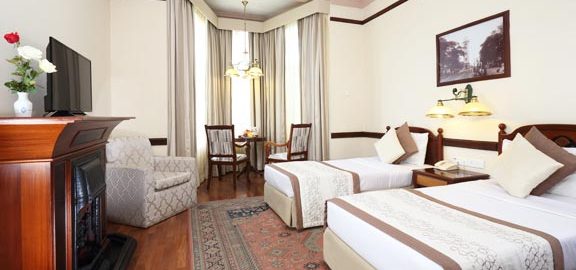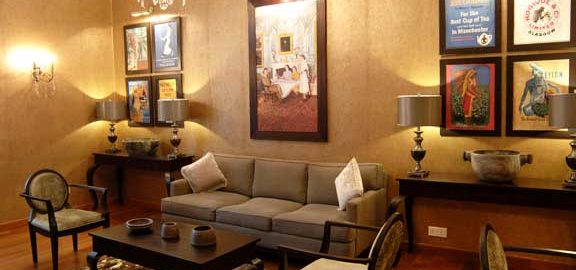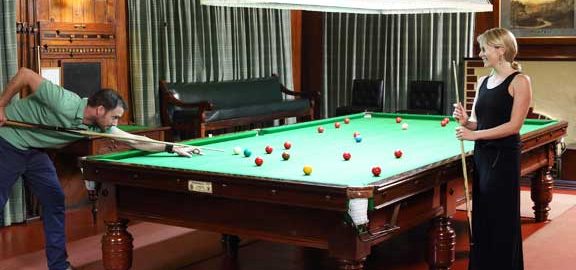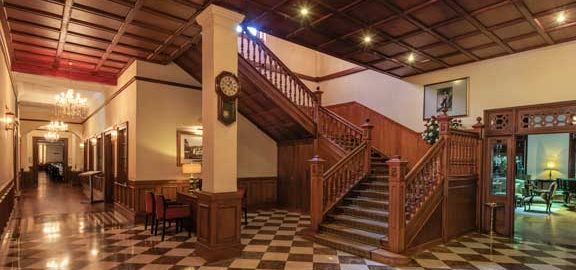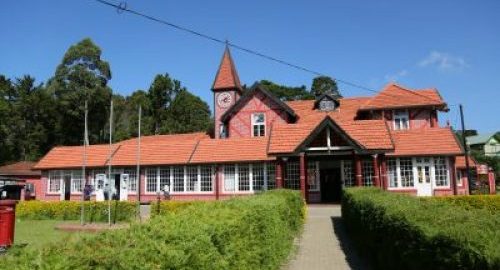 Grand Hotel Nuwara Eliya, located in the heart of the hill capital, just a 5 minute walk from the city centre, and main bus stand, is one of the colonial heritage hotels built in 1891, that embodies a fusion of contemporary luxury and historic elegance, formerly the palatial residence of Sir Edward Barnes, former Governor of Sri Lanka. Well set in the centre of a well manicured garden, the hotel is divided into two wings, the Governor's wing overlooks the garden and the Golf wing overlooks the golf couse. Yet even today, the old world charm still continue to remain in all its past glory. The guests will be assured of a unique mode of Sri Lankan hospitality, a diverse array of culinary delights, and a service with a touch of royalty.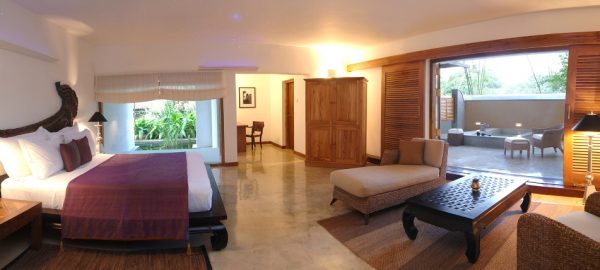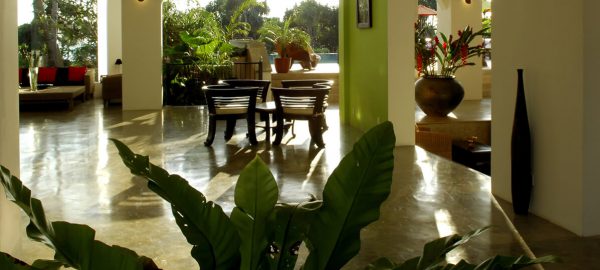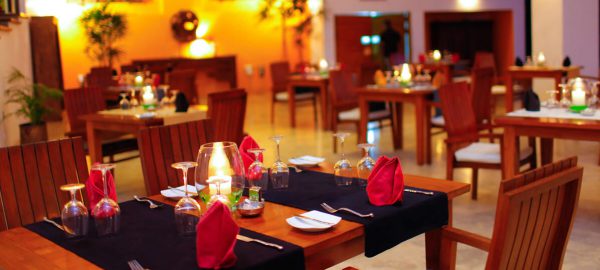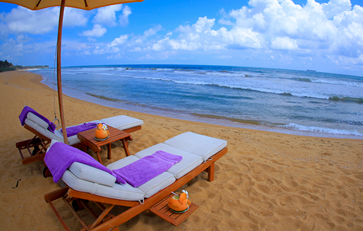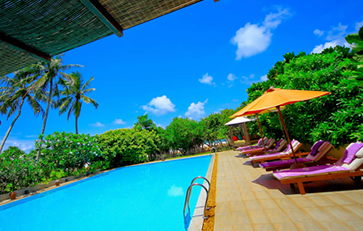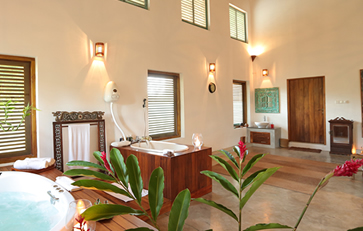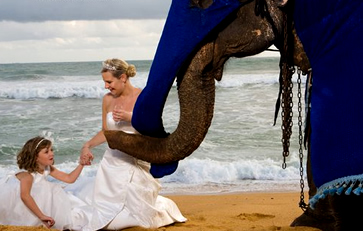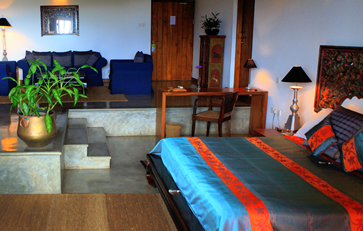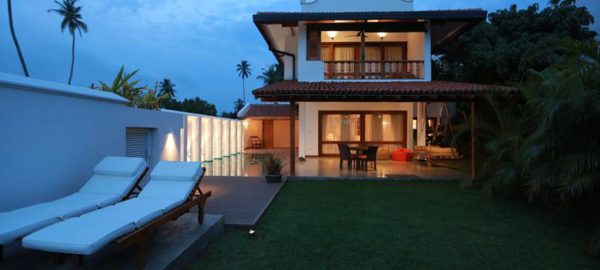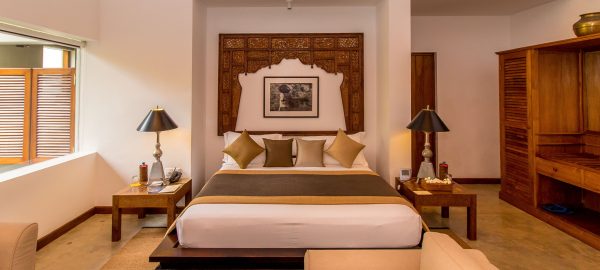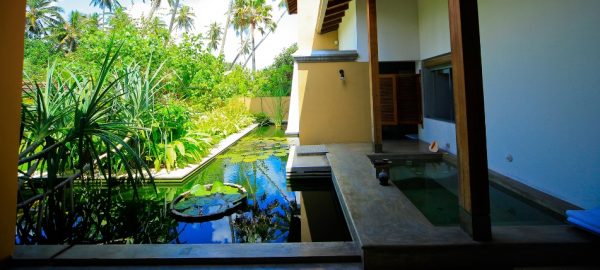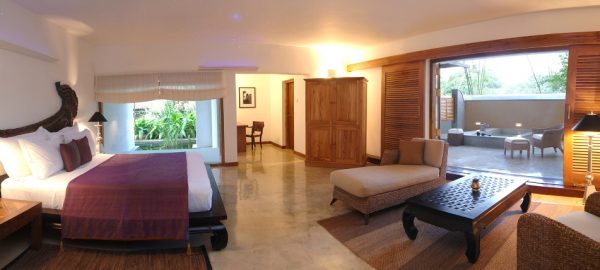 Aditya Resort is a luxury Boutique resort & Spa, nestled in a tranquil isolated beach in Rathgama, between Hikkaduwa and Galle, in the south coast of Sri Lanka. Its just a six minutes' walk from the Rathgama railway station and 13 Km from the Galle Dutch Fort. The resort features 16 suites, different from each other of which 10 suites are with Ocean views and the rest of the 6 suites with private garden and terrace. All suites are equipped with modern amenities. Other upgraded suites feature private plunge pools and Jacuzzi. The Aditya hotel Spa offers a range of ayurvedha treatments to soothe the senses. The hotel restaurant features an ala carte menu to fulfil the individual taste buds.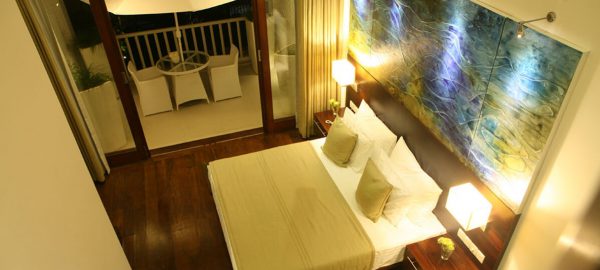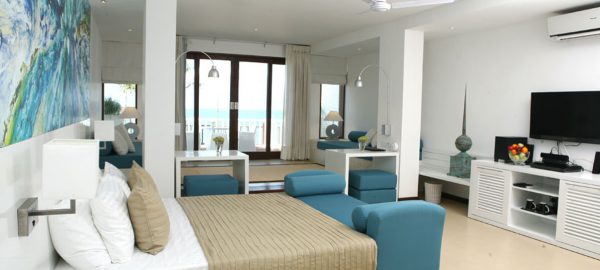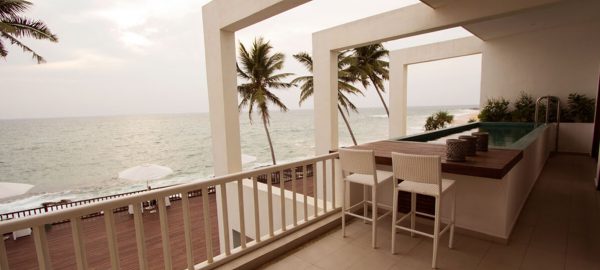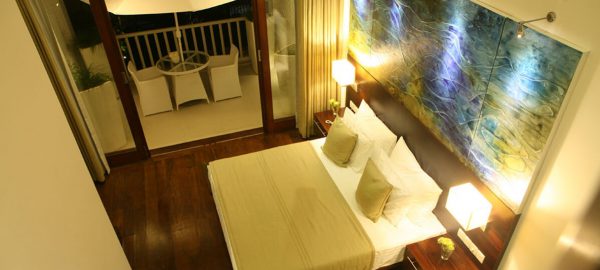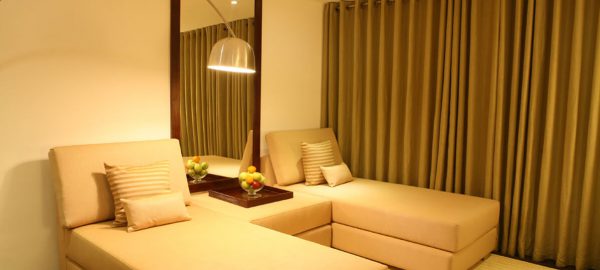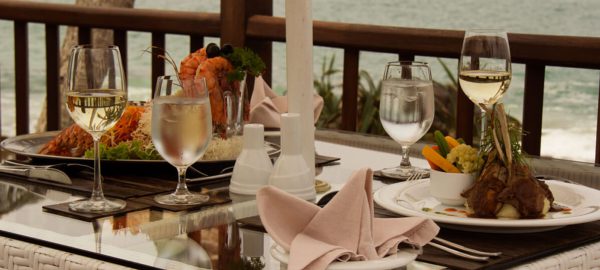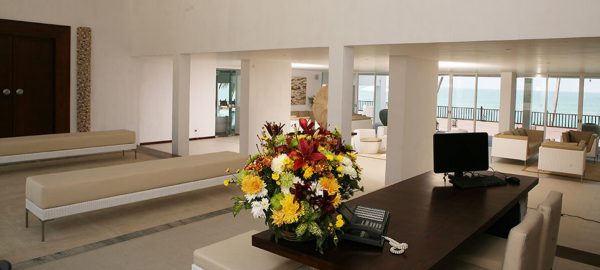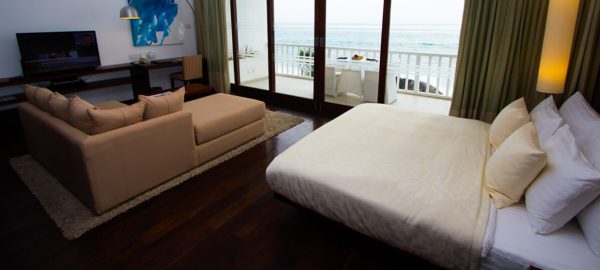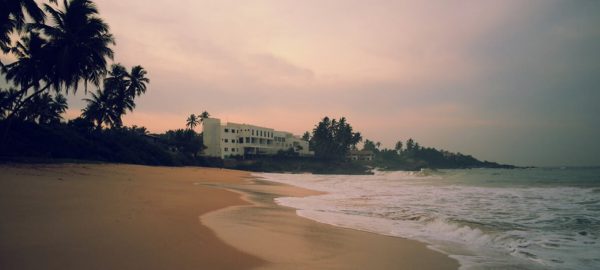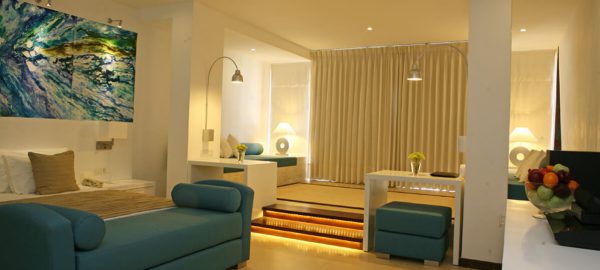 Michelle Beach Hotel, in Balapitiya of the Southern coast, lists itself as a modern luxurious hospitality partner of the tourism industry in Sri Lanka with its exquisite service. Known for its high quality cuisine which addresses the taste ranges of multinational dishes, the hotel yields an unforgettable experience for its customers.
Laya Beach Hotel Sri Lanka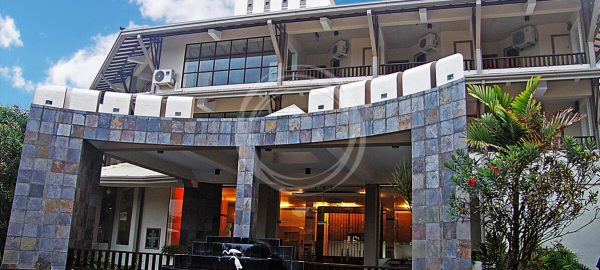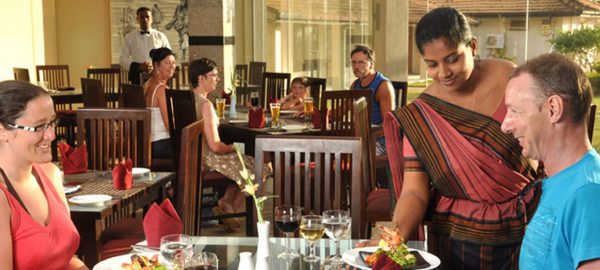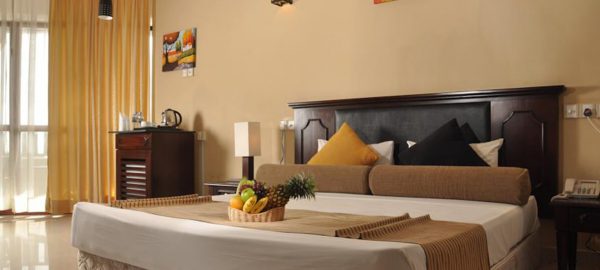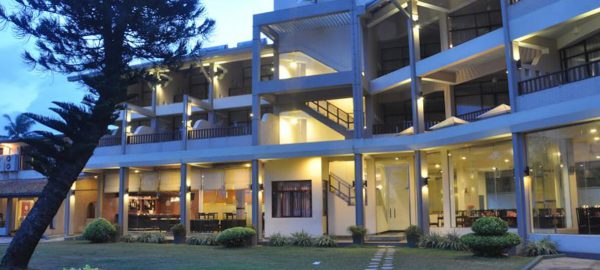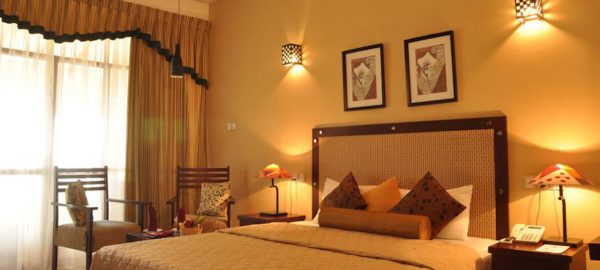 Among the many beach hotels which provide a view, Laya Beach Hotel located in Wadduwa stands out from them because, not only does it offer a scenic view but also luxurious accommodation and facilities. The hotel is highly popular as a prominent weekend getaway among both local and international clientele. The Jacuzzi bath experience and the elegant Banquet Halls which can house over 200 guests are some of the key features of the hotel which helps to mark it as a unique avenue.
Gateway Hotel by Taj Colombo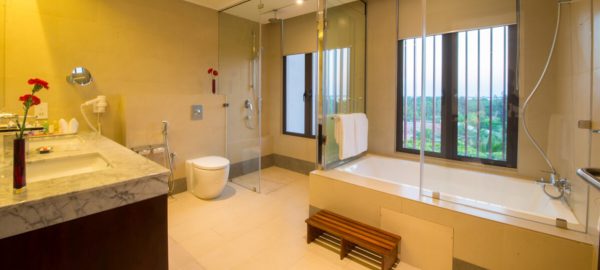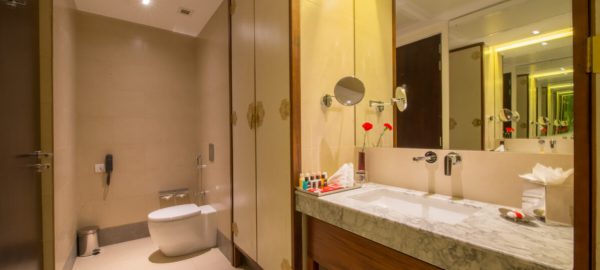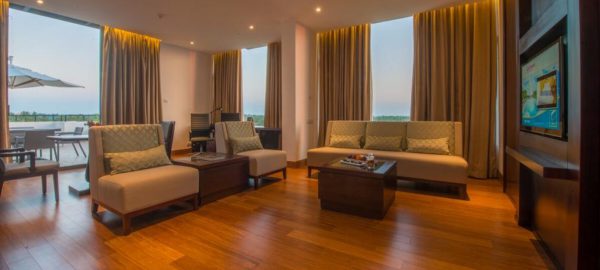 The Gateway hotel by Taj – formerly Airport garden Hotel, is a 5 star luxury hotel located close to the Bandaranaike International airport. It is perched on a 38-acre Palm garden bordering the Negombo Lagoon, just a 45 minute drive from the capital city of Colombo. It serves both as a luxury holiday destination for relaxation as well as a transit hotel prior to departure. The hotel is well equipped with ultra modern amenities of a 5 star luxury hotel and is within close reach of the Negombo fishing village and the Muthurajawela marsh which is rich in its bio-diversity and a popular venue for boat rides.
Avani Bentot Resort & Spa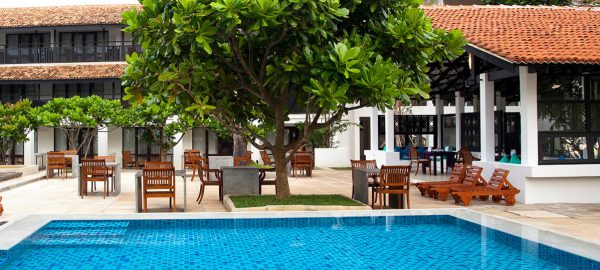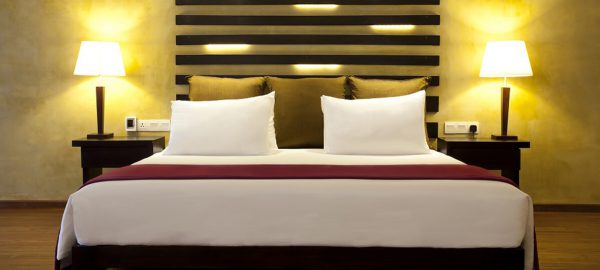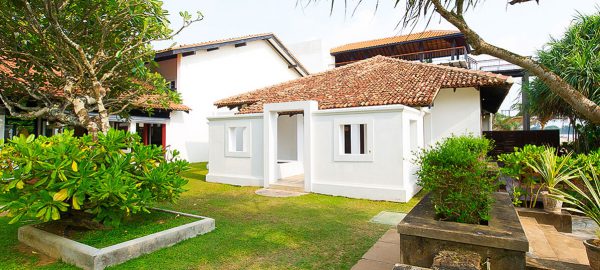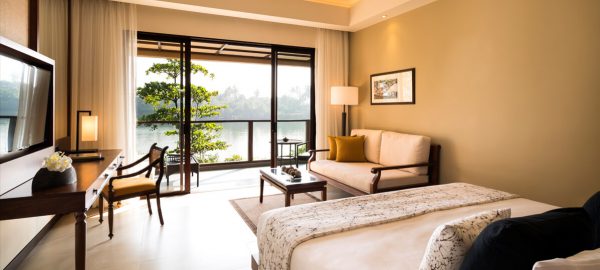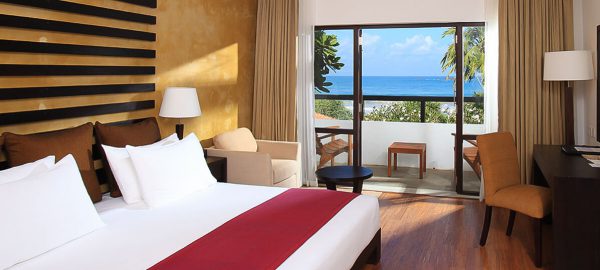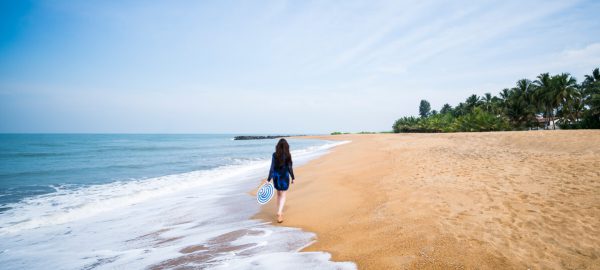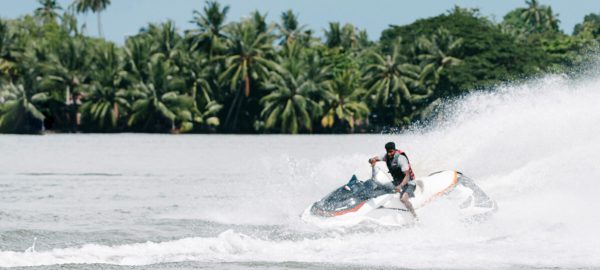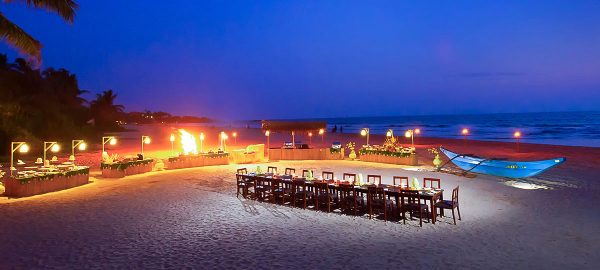 Avani Bentota Resort and Spa, located in the south west coast of Sri Lanka, is one of the four modern designer hotels of the Serendib leisure portfolio of modern hotels, designed by the famed architect, Geoffrey Bawa, has exquisitely captured the quintessential beauty of the tropical Paradise that is Sri Lanka. From sparkling sapphire blue waters and soft golden sands to the lush greens of exotic jungles, explore this Island and experience the warmth of genuine Sri Lankan hospitality. The 75 rooms and suites with private balcony or terrace overlooking the Indian ocean, surrounded by the palm fringed beaches, will no doubt assure the guests, a most memorable holiday experience.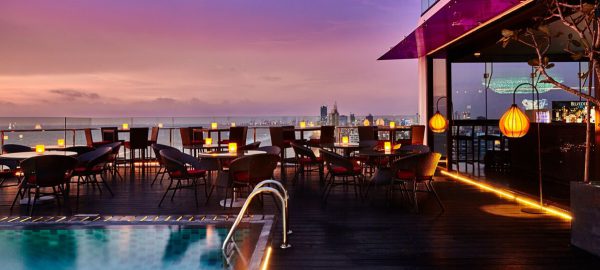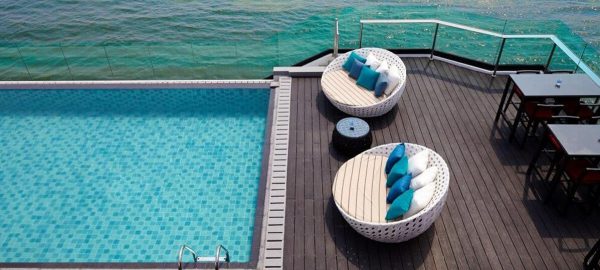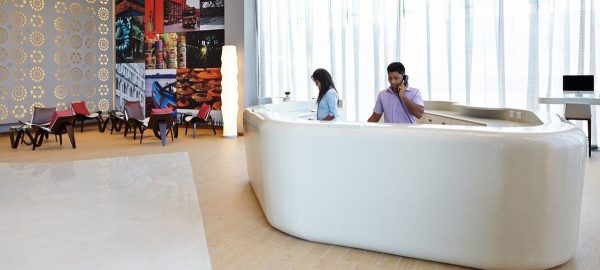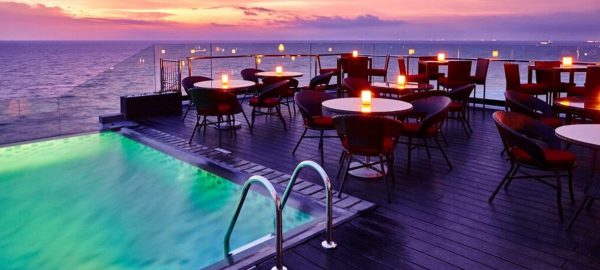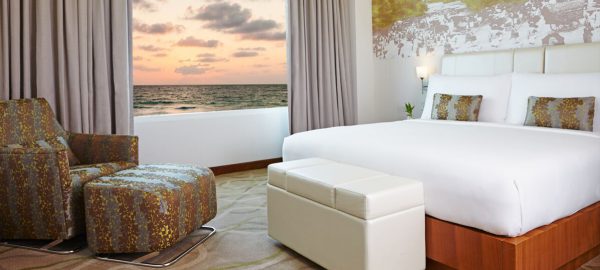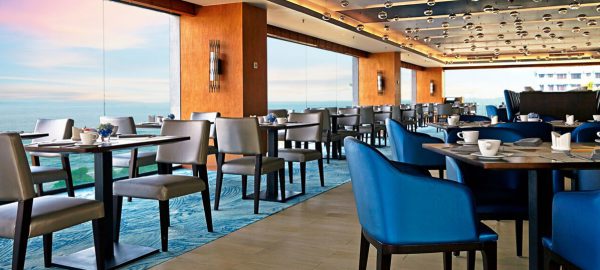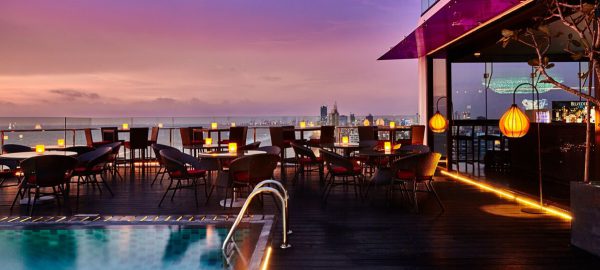 OZO Colombo is centrally located just 1.3 km away from Bambalapitiya Railway Station. Welcoming guests with an outdoor swimming pool and a buffet-style restaurant, this luxurious property is also equipped with free Wi-Fi access at all areas. Housed in a modern building, the accommodation is only 1.6 km away from Barefoot Gallery and 1.9 km from the British Council. Bandaranaike International Airport is 33 km away and airport shuttle services can be arranged.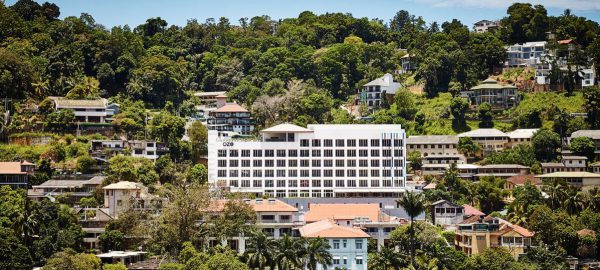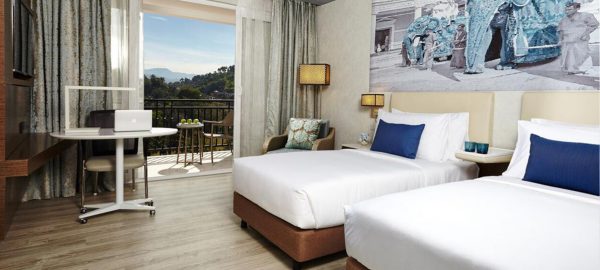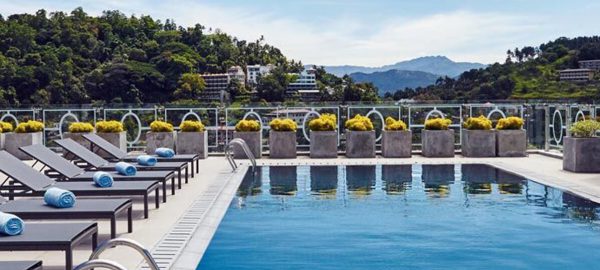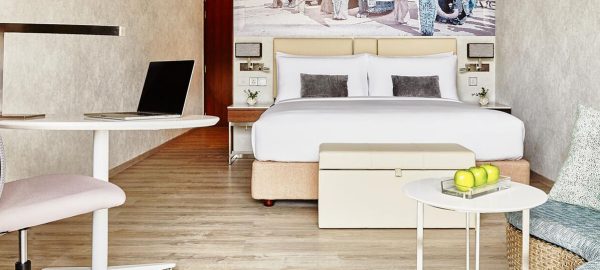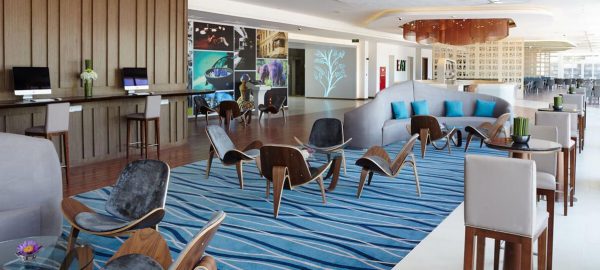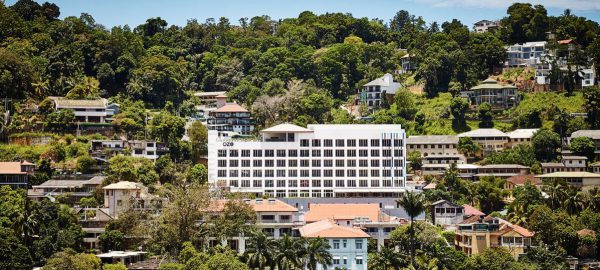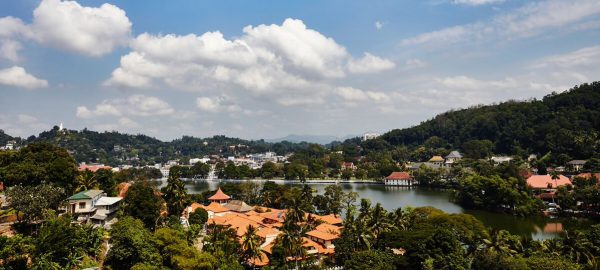 Offering an outdoor swimming pool and rooftop lounge, BOMMU, OZO Kandy is located in Kandy. Free WiFi access is available. The property provides driver's accommodation free of charge. Each room here will provide you with air conditioning and a sofa seating area. Complete with a refrigerator, the dining area also has an electric kettle. Featuring a shower, private bathroom also comes with a hairdryer and free toiletries.
Victoria Golf and Country Club Sri Lanka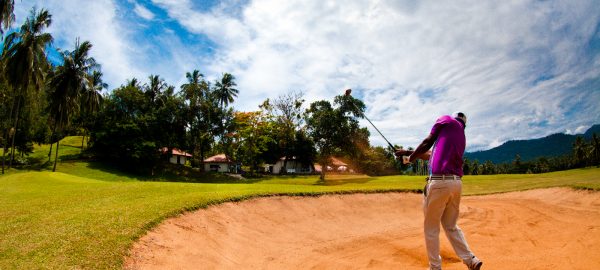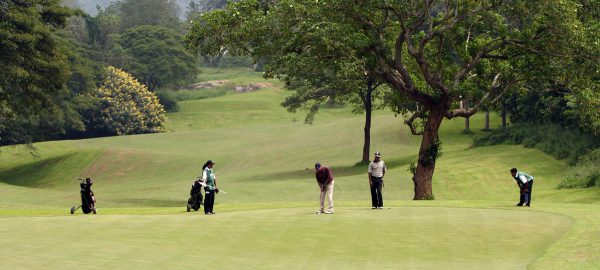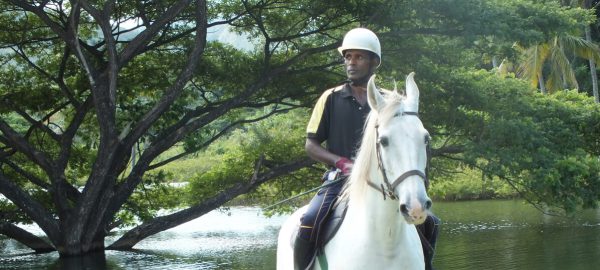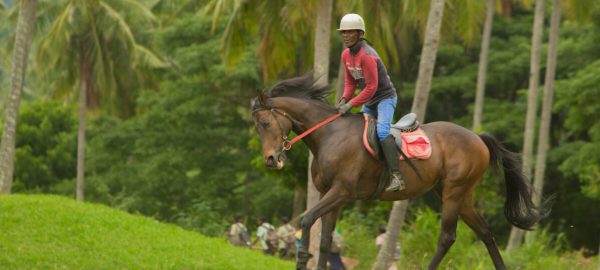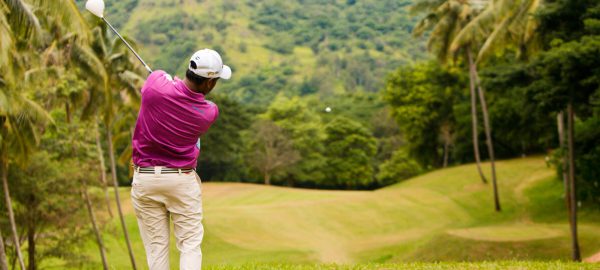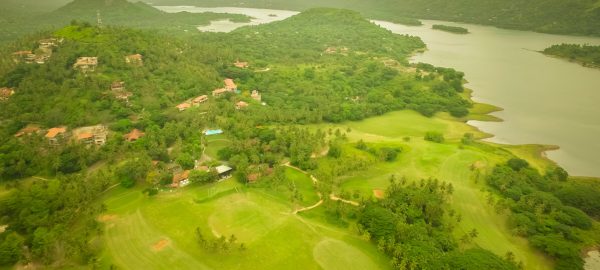 Victoria Golf and Country Resort located in Digana, 21 Km from the Hill capital, Kandy, is a beautiful property perched on top of a hill bordering the Victoria reservoir with stunning views of the surrounding lush greenery. The Golf club contains an award winning, 18 hole golf course well maintained  to suit International standards. The beauty of the course is enhanced by the majestically crafted landscaped gardens with trees and magnificiant fairways. The resort also contains a club house and 10 Chalets, 2 cottages and 1 Villa equipped with all modern amenities like Air-conditioning, ensuite bathrooms, Hot and cold water, Wifi, satellite TV and outdoor swimming pool.
Brook Boutique Hotel Sri Lanka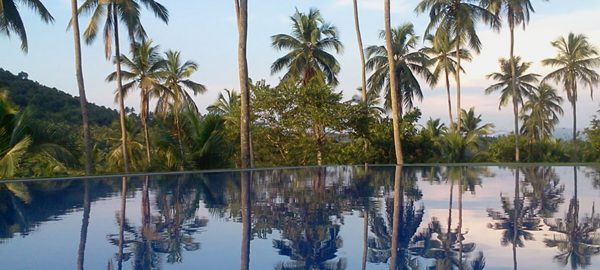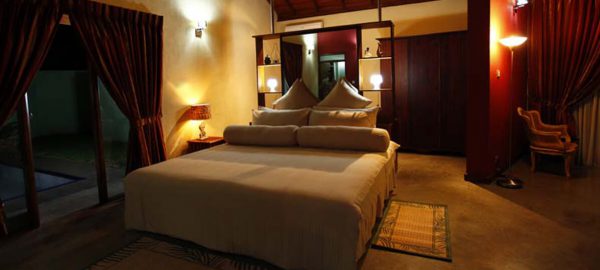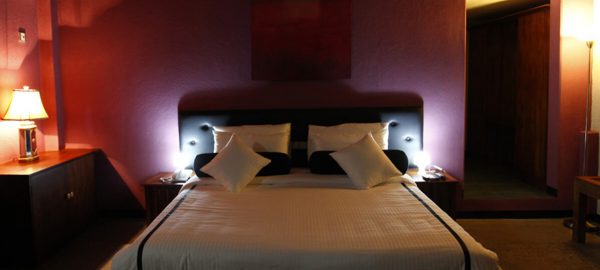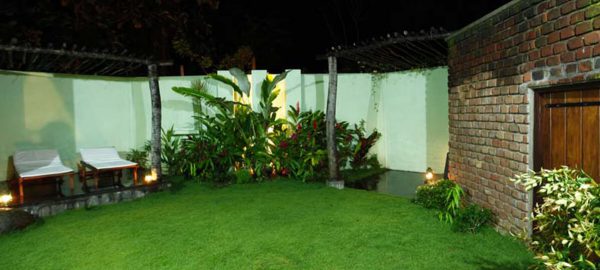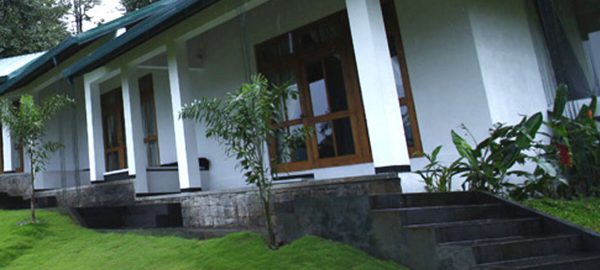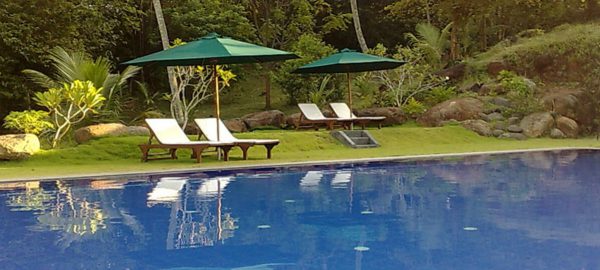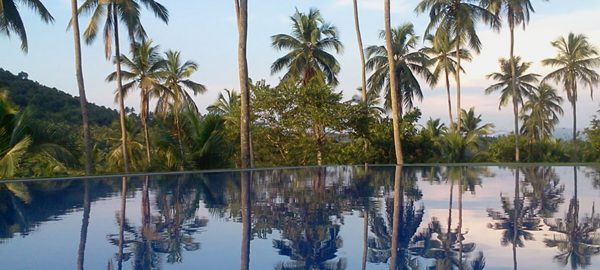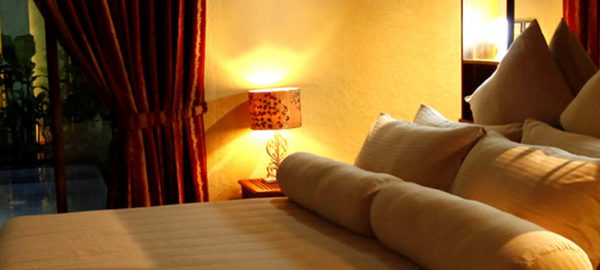 Brook Boutique is an award winning  small country hotel, situated in an 80 acre plot of land cultivated with fruit and spices, located in Melsiripura, Sri Lanka, near "The Gateway to the cultural triangle" pretty much close to Dambulla and Sigiriya rock. It has on offer, well designed, spacious stylish air-conditioned rooms with modern decor, equipped with Flat plasma TV with satellite channels, DVD player, tea/coffee making facilities etc. Its luxury Chalet rooms feature its own garden and plunge pool or Jacuzzi.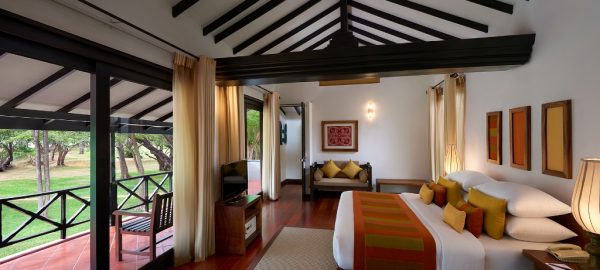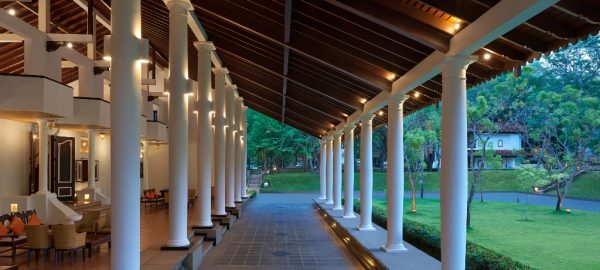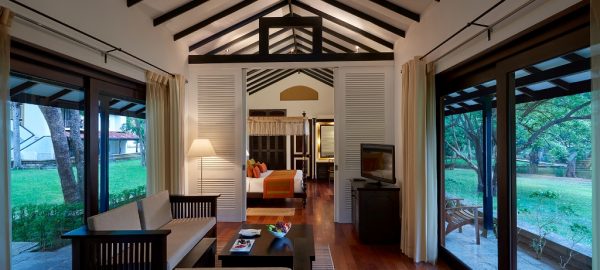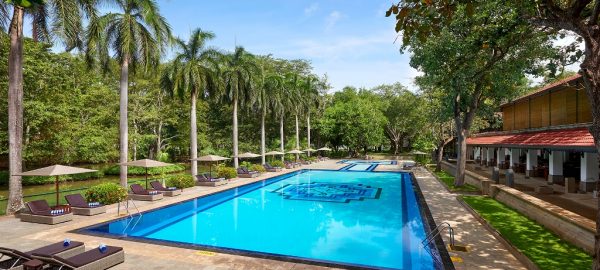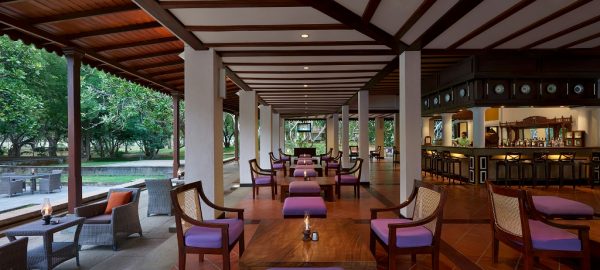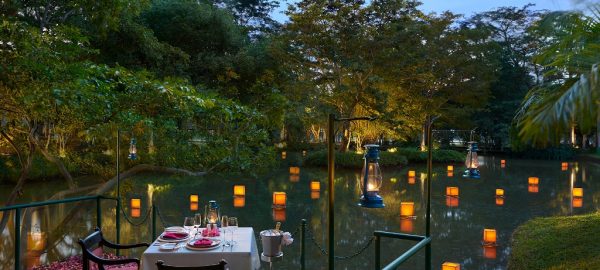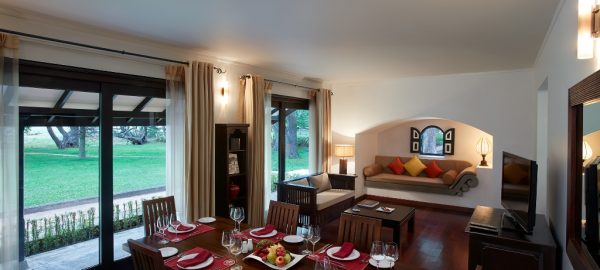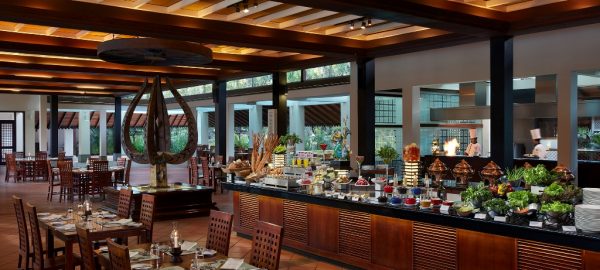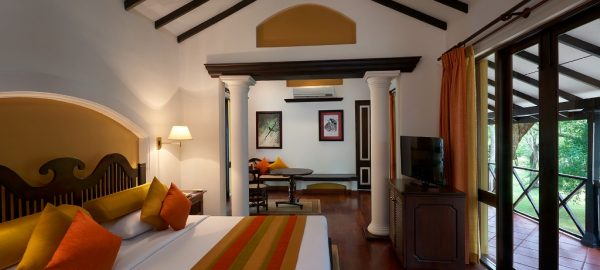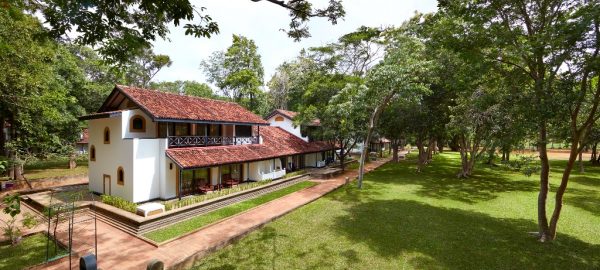 Cinnamon Lodge Habarana belonging to the Cinnamon Resorts chain of hotels in Sri Lanka, is a 5 star, eco-friendly luxury resort, situated in the North-Central province of Sri Lanka, in the heart of the cultural triangle. This hotel lying just a 4 hours drive from the Bandaranaike International Airport, consists of luxurious cottages and villas, well equipped with state of the art, modern amenities. It is a perfect getaway for honeymooners or those who love nature. It is also within close proximity to the Minneriya National park, which is home to the "annual gathering" of hundreds of wild elephants.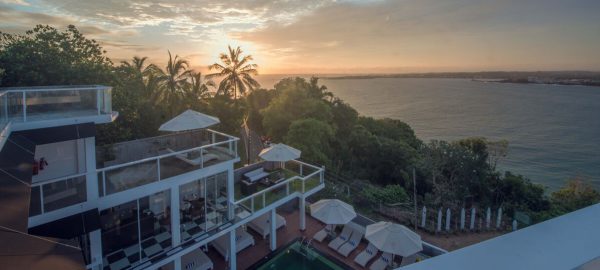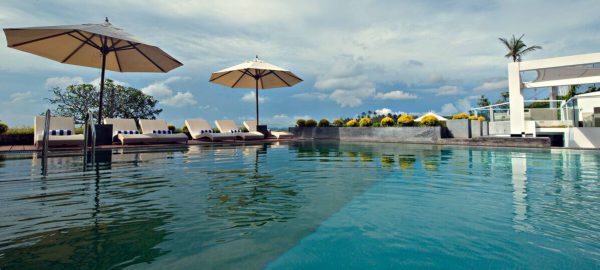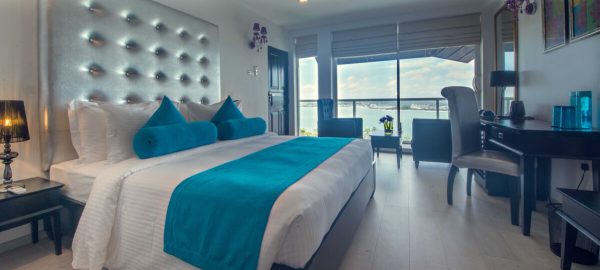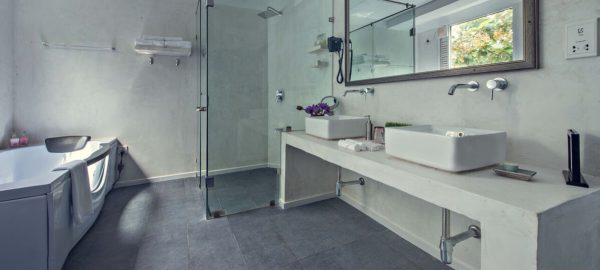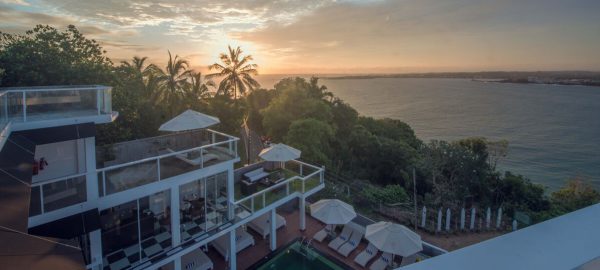 Cantaloupe Aqua is a stylish luxury boutique hotel in Talpe, Unawatuna, the first hotel bulit under the Cantaloupe Hotels portfolio, extraordinarily designed, with the ultimate in luxury and comfort to blend with its surroundings. This Unique Hotel and Beach Club is perched along a sultry stretch of beach along the Galle coastline, surrounded by private villas and golden sandy beaches. It consists of 13 well-appointed rooms, each with spectacular views of the beach.The hotel is within close proximity to the living UNESCO world heritage site, the 16th century Galle Dutch Fort.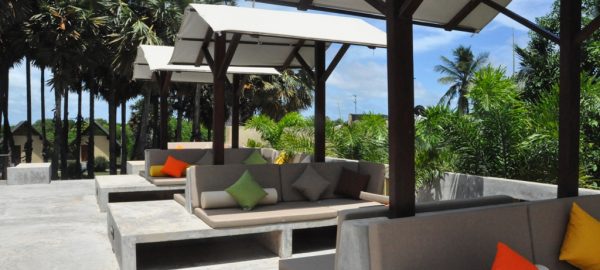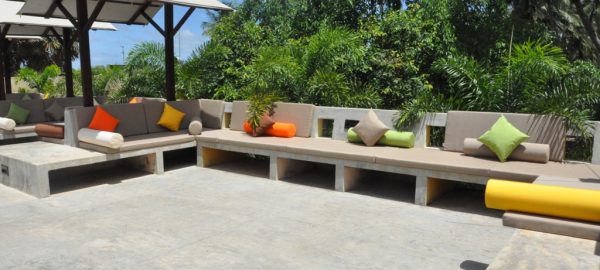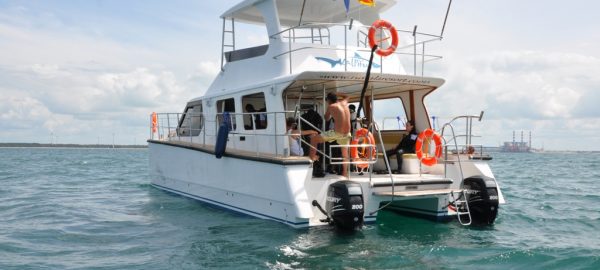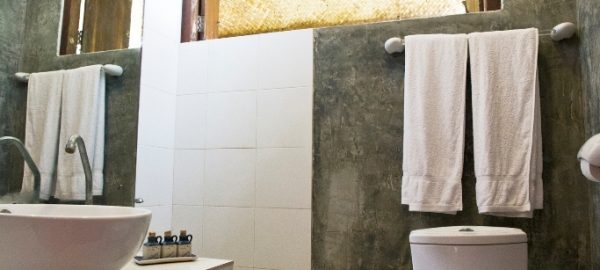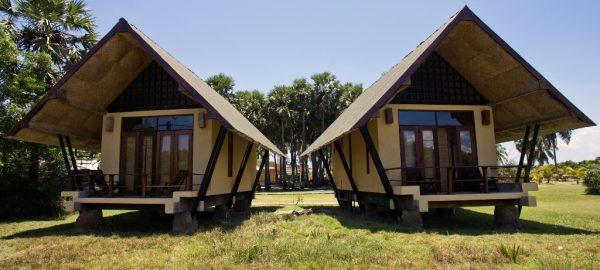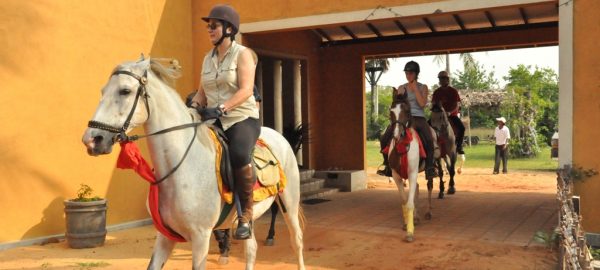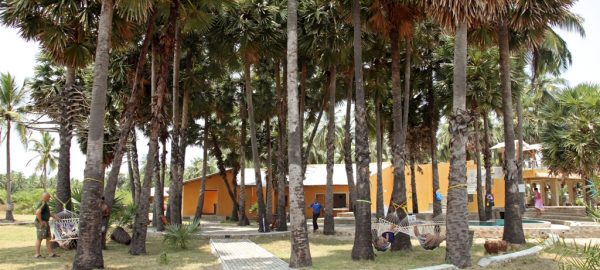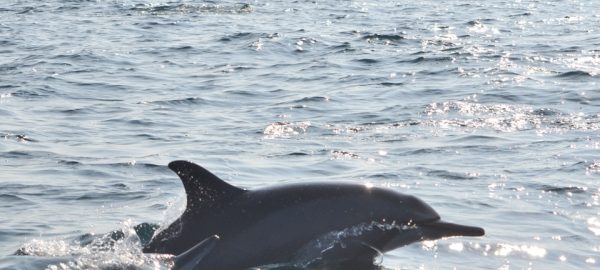 A rustic hideaway in the Northwest coast of Sri Lanka in a remote village in Kalpitiya lies the Ruwala Resort.  An Eco type nature resort and adventure park all blended into one, bordered by a quiet lagoon and the rolling waves of the Indian Ocean, welcomes those who wish to spend a memorable holiday in the tropical wilderness set amidst a Mangrove forest, orchestrated by the musical sounds of the birds which will continue to ring in your ears from the time you set foot in to this paradise that offers tranquility, adventure and wild  pleasures.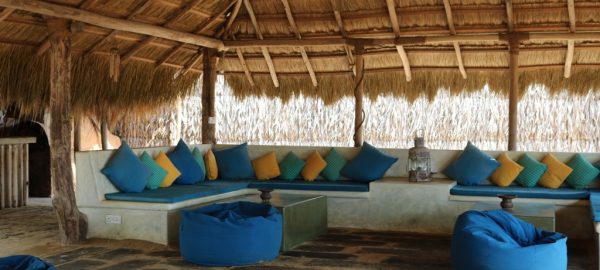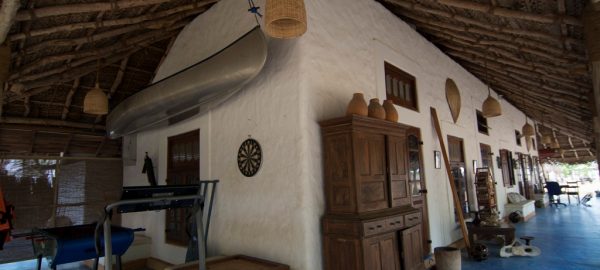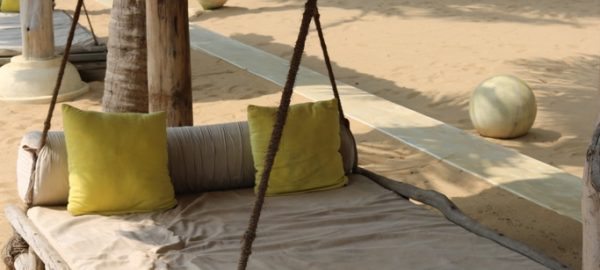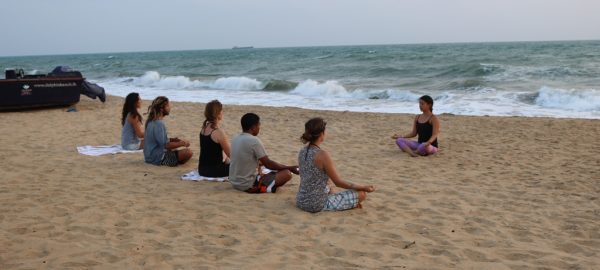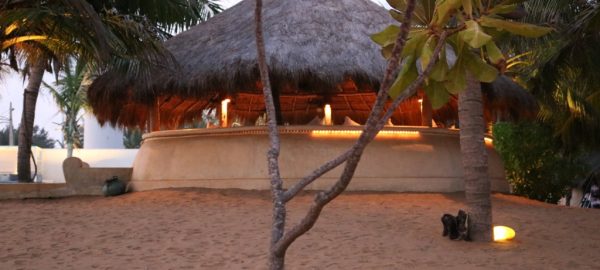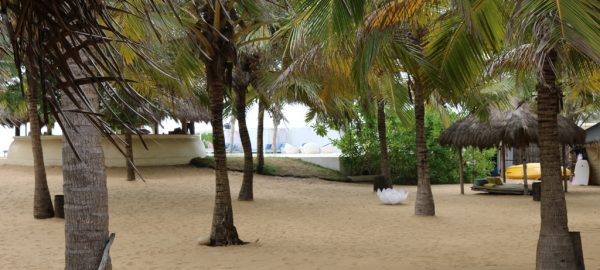 Dolphin Beach resort is located in an unspoilt secluded peninsula in Alankuda beach, just 150 Km from Colombo (3-1/2 hrs drive)  (2 hrs drive from the Bandaranaike International airport). It consists of luxury airconditioned tents. The standard tents consisting of 1 room with King sized bed and sofa bed, could accomodate a maximum of 3 pax and the family tent with 2 King sized beds and 2 sofa beds  to accomodate a max of 6 pax. It is a fusion of luxury and nature bulit into one. It is a perfect hideaway for relaxation and guests will have on offer a series of outdoor activities to choose from like sea safaris, dolphin  and whale watching, kite surfing, scuba diving and snorkelling and many more.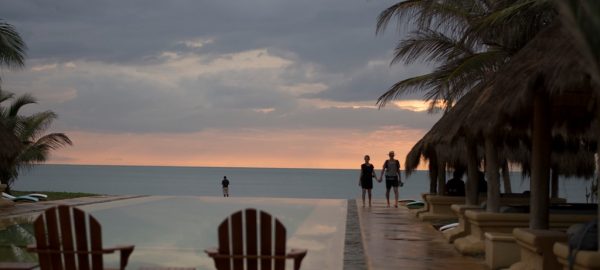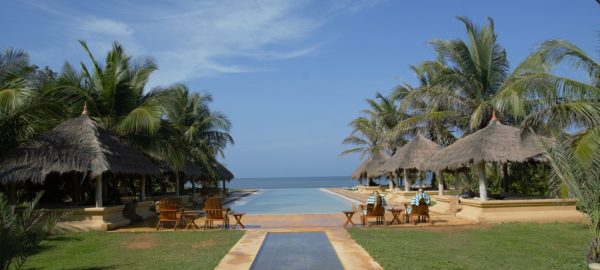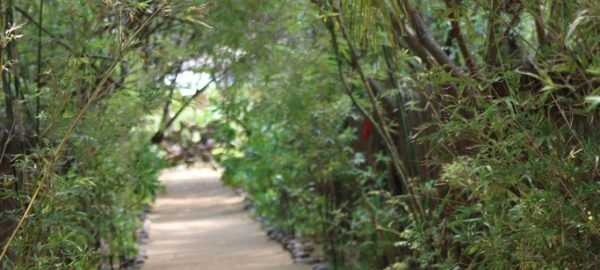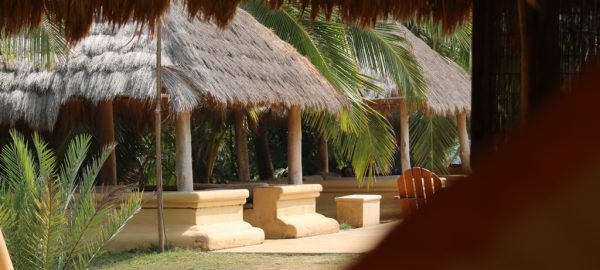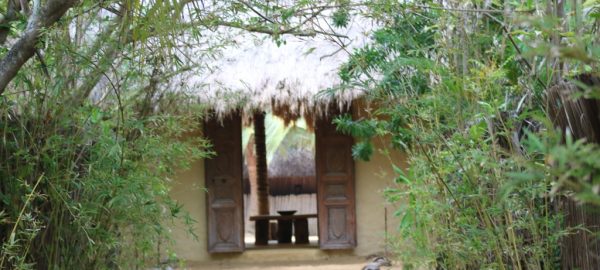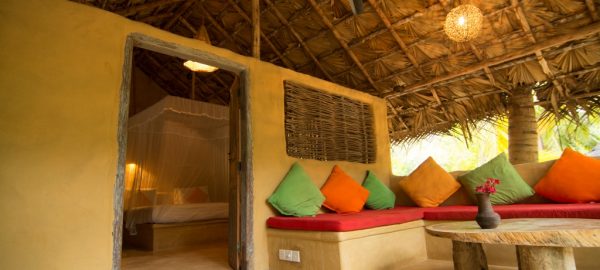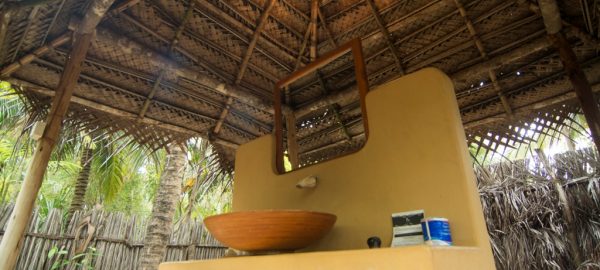 Located in Kalpitiya- 150 Km North of Colombo, the capital of Sri Lanka, is yet another remote destination seldom visited by ordinary tourists but by only a new brand of  tourists who have a passion for enjoying some extrordinary adventure and thrill seekers.  Its none other than the most unique Bar Reef Resort in Kalpitiya. Here the guests could await some action packed adventure sports which would guarantee exhilarating adrenaline rush by taking part in the numerous outdoor activities !